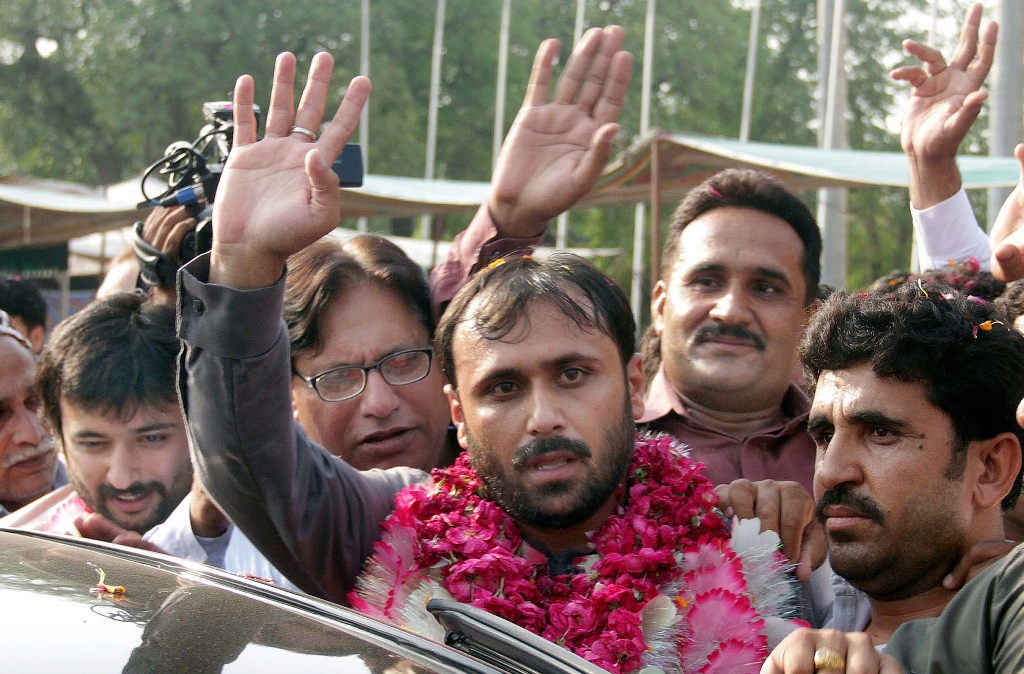 ---
LAHORE:



Several opposition members of the provincial assembly, led by the Pakistan Tehreek-i-Insaf (PTI), have said they will move a court against Deputy Speaker Sardar Sher Ali Khan Gorchani who, they said, was supporting illegal occupation of Forest Department land.




MPA Sardar Ahmed Raza Khan Dreshak said that he, MPA Sardar Ahmed Khan and PTI Punjab President Ejaz Chaudhry, would move a petition in the green court of the Lahore High Court.

He said dozens local residents of the area will also file a petition in the Supreme Court under public interest litigation.

He said he had submitted an adjournment motion about the matter.

He also said PTI chairman Imran Khan would visit the area to pressure Gorchani.

He said the PTI had documents to support its claim.

When the matter was first raised in the PA on March 21, Gorchani had asked the opposition to take the matter to a privileges committee.

Pakistan Muslim League-Nawaz (PML-N) member Chaudhary Amjad Ali Javaid then moved a privilege motion regarding allegations made by PTI's Ejaz Chaudhary and Dreshak brothers.

The committee met this week.

Raza Dreshak said he had provided a copy of a Forest Department letter accusing Gorchani.

He said committee chairman Chaudhary Iqbal Gujjar had asked the department's additional secretary for his comments but the letter had not been provided.

He said he had suggested that the matter be referred to the speaker or a separate committee be formed but the committee chairman had reserved his ruling, saying the next meeting would be "decisive."

Dreshak said the Pakistan Tehreek-i-Insaf was not satisfied and would take up the matter in courts.

Talking to The Express Tribune, Javaid said the committee had asked the Forest Department for the letter against Gorchani and a report in this regard.

He said before moving the motion, he had consulted Gorchani, who told him that if the charge was proved, he would resign.

According to the Rajanpur divisional forest officer's report, the Gorchani has encroached on 6.686 acres out of the total 10,981 acres of the department's land. Of the 4,295 acres retrieved, 1,300 acres were later reoccupied by the same men.

Published in The Express Tribune, April 8th, 2014.
COMMENTS
Comments are moderated and generally will be posted if they are on-topic and not abusive.
For more information, please see our Comments FAQ