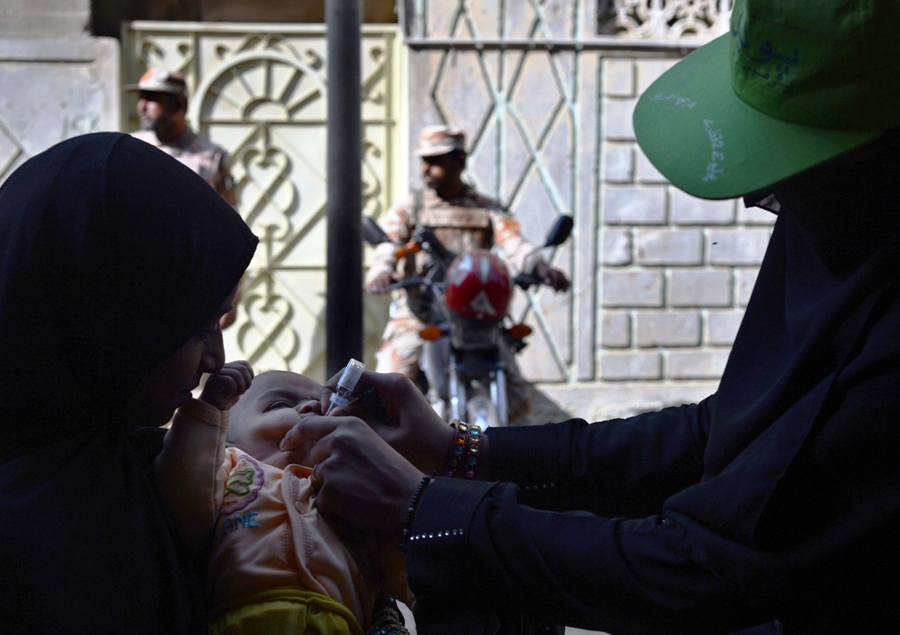 ---
SWABI/ PESHAWAR/ CHARSADDA/ SHERGARH:



Over 1.3 million children were inoculated against nine diseases, including polio, in four districts of the province, namely, Peshawar, Mardan, Charsadda and Swabi, said Minister for Health Shahram Khan Tarakai on Sunday.




Addressing a news conference in Peshawar after the conclusion of the day's campaign, Tarakai shared that the government had planned to vaccinate 1.6 million children in all four districts, but data from 40 union councils was yet to be tabulated.

"Sehat ka Insaf conducted its 10th round in Peshawar and its first round in Charsadda, Mardan and Swabi. Two more phases remain for the provincial capital and three for the rest," said Tarakai.




According to the minister, 11,000 teams participated in the drives and, along with volunteers, also informed people about preventive measures against dengue and other diseases. Vitamin-A was also administered to children, he said.

Peshawar

"A total of 96 UCs were covered and 0.7 million children were vaccinated amid tight security," said Tarakai while appreciating policemen deployed for the campaign.

He added that immunisation camps will be set up for the children who missed this campaign.

"I have had a discussion with World Health Organization officials on extending vaccination drives to the tribal areas as well because polio and other harmful diseases are prevalent there," added Tarakai.

The minister resolved to put all efforts into solving the challenges the health sector in K-P was facing.

Charsadda

Earlier in the day, Tarakai inaugurated the campaign at the Charsadda District Headquarters (DHQ) Hospital.

"After its success in Peshawar, the Sehat ka Insaf campaign is now being extended to Charsadda, Mardan and Swabi," said Tarakai on the occasion.

Tarakai said the drive had been initiated in 49 union councils of Charsadda and four rounds of immunisation would be conducted in total, during which 1,260 teams will participate.

"Nearly 0.3 million children would be immunised against nine diseases in Charsadda in the first round," said Tarakai. Expanded Programme on Immunisation (EPI) Charsadda Coordinator Dr Farhad, District Police Officer Shafiullah Khan, officials of the district administration, doctors of the DHQ hospital and Pakistan Tehreek-e-Insaf (PTI) activists were present on the occasion.

Section 144 remained imposed in the district for the campaign and motorcycle riding was banned by the district government.

Swabi

Tarakai also inaugurated the drive in Swabi by immunising several children at Tehsil Headquarters Hospital Kalu Khan. Health secretary, health director, District Health Officer Dr Ihsan Akbar and a large number of Awami Jamhoori Ittehad Pakistan activists were present.

Mardan

Hundreds of vaccination teams launched Sehat ka Insaf in Takht Bhai and Katlang tehsils of Mardan while Section 144 remained imposed. As an added security measure, more than 300 motorbikes were confiscated for violating Section 144 and their riders jailed. Police released them in the evening.

A senior district government official, on condition of anonymity, expressed his concerns regarding the lack of security provided to some polio teams. Police couldn't escort teams in volatile and vulnerable areas, adding that only the main routes of the district were provided an escort.

Published in The Express Tribune, April 7th, 2014.