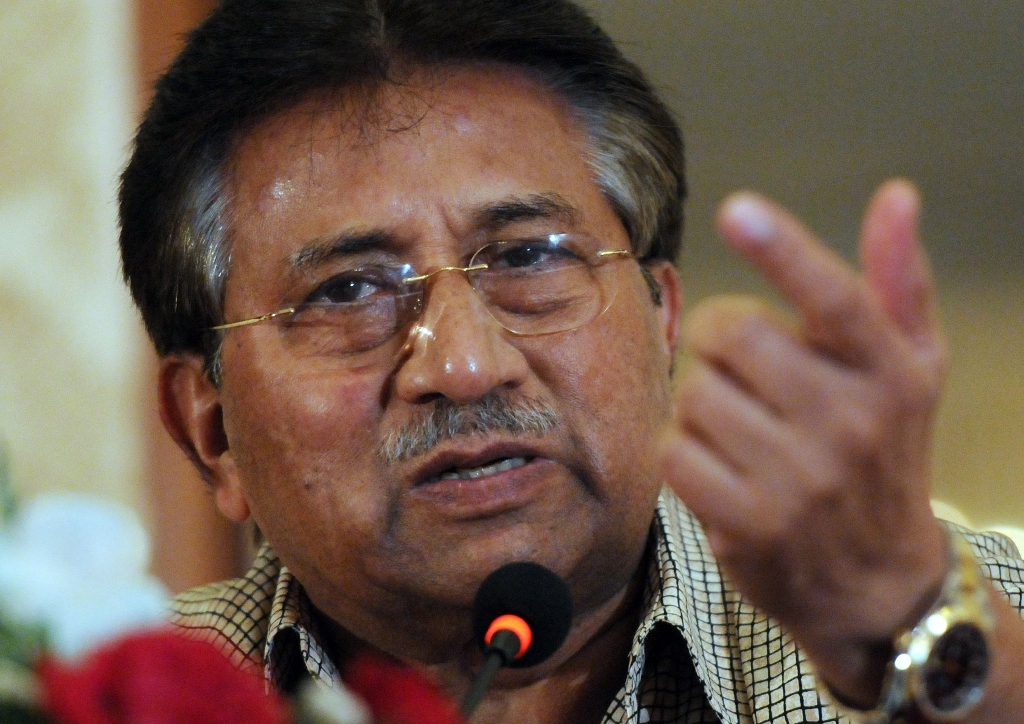 ---
ISLAMABAD: A local court in Islamabad rejected former president Pervez Musharraf's request for permanent exemption in the Abdul Rasheed Ghazi murder case, Express News reported on Saturday.

Musharraf has been accused of murdering former 'prayer leader' of Lal Masjid, Abdul Rasheed Ghazi during the infamous 2007 operation.

Additional District and Sessions Judge Wajid Ali Khan has summoned the former president on May 3.

During the hearing today, Musharraf's lawyer Advocate Akhtar Shah requested for the exemption. On this, the complainants lawyer stated that Musharraf was getting more security than President Mamnoon Hussain as well as Prime Minister Nawaz Sharif and therefore there was no justification for this exemption.

The case

On September 2, a case was registered in the Islamabad High Court (IHC) against Musharraf for the murder of the former cleric and his mother during the Lal Masjid operation.

The case was filed after Haroon Rasheed, the son of Ghazi, submitted an application at the Aabpara police station for the registration of an FIR against the former president for involvement in the death of Haroon's father and grandmother.

In the application, Rasheed had referred to about 20 pages of the Lal Masjid Commission report, which hold the former president responsible for the operation.

Earlier, the IHC had stopped Station House Officer (SHO) Aabpara Police Station, Qasim Niazi from leaving the courtroom, saying that he would not be allowed to leave until a case was registered against Musharraf.

Police had earlier refused a request by leaders of the Red Mosque to name General Musharraf as a suspect in the case of a military raid in 2007 which saw dozens killed including one of the administrators.
COMMENTS (9)
Comments are moderated and generally will be posted if they are on-topic and not abusive.
For more information, please see our Comments FAQ