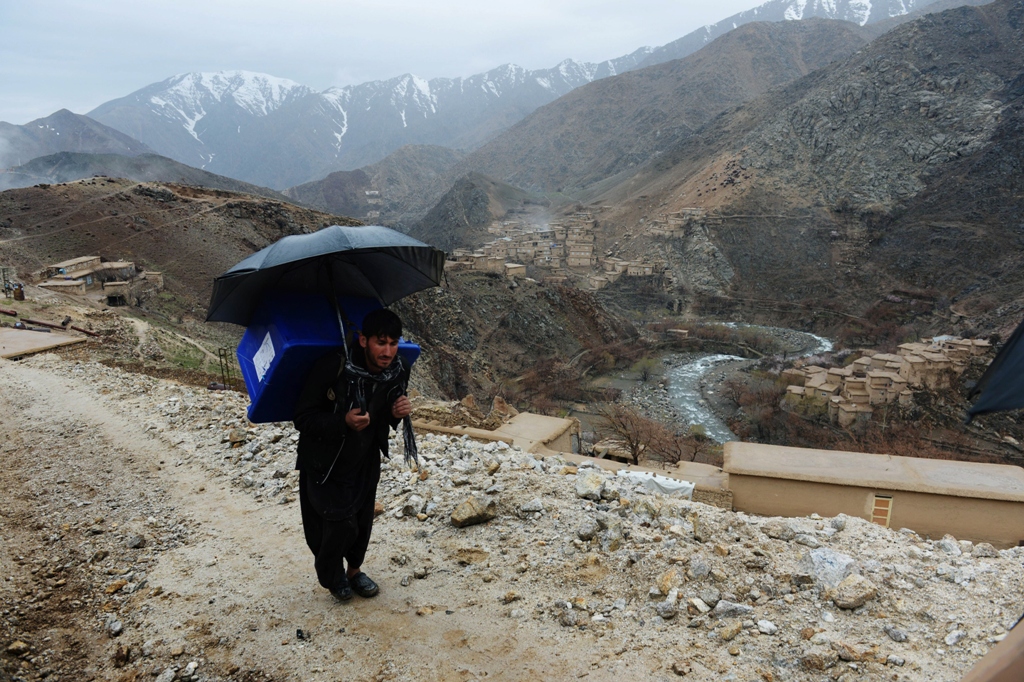 ---
KABUL: Afghanistan holds a presidential election on Saturday that is meant to mark the first democratic transfer of power in its history. President Hamid Karzai, who has led Afghanistan for more than 12 years since the fall of the Taliban, is constitutionally barred from seeking another term in office.

Of the eight candidates, the three frontrunners are former foreign ministers Abdullah Abdullah and Zalmay Rassoul and former finance minister Ashraf Ghani.

To win, a candidate must secure more than 50 per cent of valid ballots, failing which the top two candidates go into a run-off.

The three frontrunners all enjoy similar levels of support, so a second round of voting is likely.

The process is almost certain to drag on for several months, partly due to Afghanistan's difficult terrain, which will require about 3,000 donkeys to carry ballots and voting boxes to the country's most inaccessible areas.

3,000 donkeys carrying ballot boxes to inaccessible areas. PHOTO: AFP

The likelihood of allegations of mass fraud by rival candidates could further delay and complicate vote counting. The final result from the first round may not be known until at least mid-May.

If there is a second round, it is scheduled to be held at the end of that month.

The name of the new Afghan leader may not be known for months, and some diplomatic sources believe it might not be confirmed before October. Here are some details of the election.

Key facts

[infogram url="
COMMENTS
Comments are moderated and generally will be posted if they are on-topic and not abusive.
For more information, please see our Comments FAQ