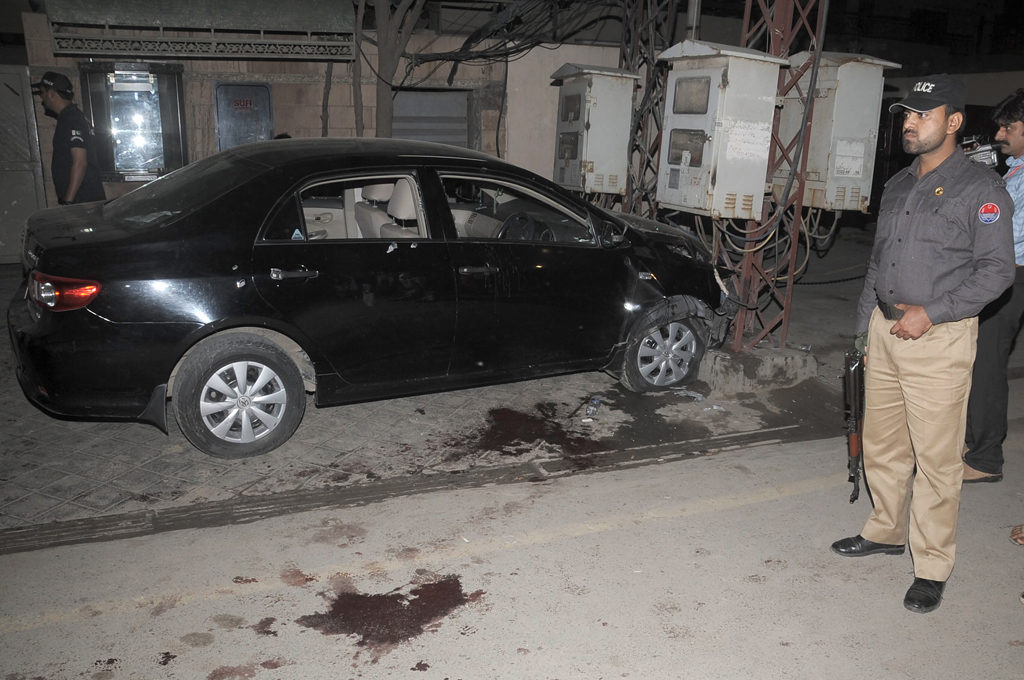 ---
ISLAMABAD: The National Assembly (NA) Standing Committee on Information, Broadcasting and National Heritage ordered the Punjab police to present an investigation report on the attack on analyst and Express News show "Khabar Se Agay" anchor Raza Rumi within 24 hours, Express News reported on Thursday.

Issuing notices to Punjab chief secretary, Punjab secretary and the inspector general of the Punjab Police, the committee gave the order during a meeting today.

March 28 was another dark day in the history of Pakistani journalism when the Express Media Group came under a fifth attack a little over two months after three of its staffers were killed in a brazen gun attack in Karachi.


I am off Express TV for some time. Forget my life, cannot afford anyone to be hurt while saving/protecting me. Adieu, sanity.

— Raza Ahmad Rumi (@Razarumi) April 3, 2014


Unidentified gunmen had opened fire on Rumi's car in Lahore, injuring him and killing his driver. The attack had taken place just a few hundred yards away from the Express News office in Raja Market, which Rumi had just left after hosting his programme 'Khabar Se Agay'. 


In the meeting of the Standing Committee today, no representative of the Punjab police was present. Information Minister Pervaiz Rashid asked the committee to take serious notice of their absence, after which the committee issued the orders.

During the meeting, the committee asked the ministry of interior and the provincial police chiefs to setup a 'hotline' for journalists who were facing threats of terrorist attacks.

Marvi Memon, chairperson of the committee, expressed her displeasure claiming that the committee's directives had not been taken seriously by the authorities regarding setting up a hotline. The standing committee in its meeting held on February 15 had issued the directions that a hotline for journalists should be set up.

Memon added that that the committee and journalists had made 21 recommendations to implement all and that all of these should be implemented in letter and spirit by the government, exhorting that security of media was the responsibility of the state.

No details regarding the attack on the Express News anchor have been shared with the committee as of yet.

Previous attacks on Express Media Group

March 19, 2014: A bomb was defused outside Express News Peshawar bureau chief Jamshed Baghwan's house in Murshadabad area of Peshawar.

January 17, 2014: Three Express News staffers – technician Waqas , driver Khalid, and guard Ashraf – were killed when the DSNG van of the channel came under attack in Nazimabad, Karachi. Tehreek-e-Taliban Pakistan had taken responsibility for the attack.

December 2, 2013: Three people were injured when the Karachi office came under attack. Two hand grenades were hurled at the office building, while unidentified assailants had opened indiscriminate fire.

August 16, 2013: Four armed men had fired indiscriminately outside the entrance of the Express Media Group office in Karachi, injuring two members of staff, including a guard who is paralysed.