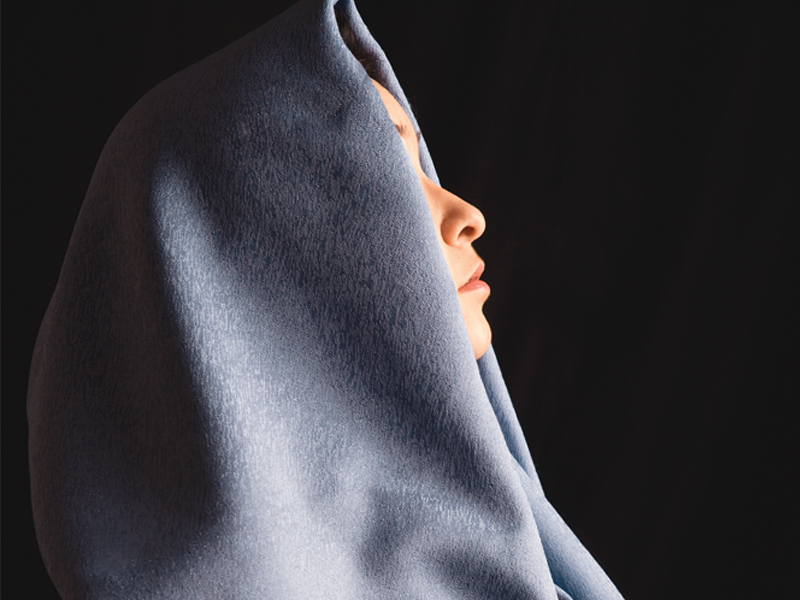 ---
FAISALABAD:



What started as an elopement has devolved into a criminal case involving forced marriage, gang-rape and torture. 22-year-old Saleem*, of Chiniot's Mawar Bhattian locality, eloped with 19-year-old Baano* on 27th February this year, after the girl's parents did not consent to the marriage. Baano's father, Mukhtar*, then called for a punchayat [a form of jirga held in tribal regions of Punjab] and demanded his daughter's return.




The punchayatees [elders at a Punchayat] came to an agreement that Saleem had disgraced Mukhtar's family and so, Saleem's 20-year-old sister, SB*, should be handed over to Baano's 24-year-old brother, Zulfiqar*. When SB refused to comply, she was kidnapped and her thumb impressions forcibly made on her nikkahnama to Zulfiqar on 1st March.

Two weeks later, Zulfiqar reported that his new wife was 'out of his control'; she was subsequently divorced and remarried to Zulfiqar's 50-year-old uncle, Noman*. At his haveli, SB was reportedly gang-raped by her new husband and three other men. She was stripped and tied to a tree inside the haveli. Noman then sent a message to SB's family, saying, "Hand over Baano to us and take SB from here."




The practice of vani

In tribal areas, girls pay the price for crimes committed by men of their family. A man commits a crime and in return, a girl from his family, aged between 4 to 14 years, is 'forcibly' married to a man from the aggrieved party's family. This is the tribal tradition of vani. A 400-year-old tradition, this practice was initially used to settle feuds between tribes. Later, tribal elders called for jirgas in which girls were declared vani. Although banned and declared illegal by the government in 2011, the custom still exists and has spilled over into other provinces in the country.

SB's family informed the police of the treatment meted out to her, and she was rescued by elders from the haveli and returned to her home. When the media took notice of the case on March 19th, an FIR was registered – five days after the incident took place – at the Muhammad Wala police station in Chiniot.

"We did not register an FIR earlier because SB had not approached us immediately after the incident," said an official at the police station. On the other hand, SB says she went to the police station but was told to go to another station. "I was running from one police station to another," SB told The Express Tribune. SB's father is said to be under pressure from the accused party to withdraw the case. Additionally, locals have refused to give testimony in the case, fearing retaliation.

Making a case

According to Advocate Chaudhary Umar Daraz Aasi, SB's lawyer, the police did not handle the case correctly. "If a female is married twice without completion of Iddat, it is considered manhoos (ominous). The punchayat deliberately did this to disgrace SB," he said.

Aasi said the accused rapists are in police custody and are being treated well as they are 'influential people' in the area. While speaking to The Express Tribune, Aasi shared that the police is pressuring SB to retract her statements. "She is being threatened. The police have told her that they will implicate her in fabricated cases if she does not take her case back."

SB's advocate also revealed that sections 310-A and 354-A of the Pakistan Penal Code (PPC) were not added to the FIR. According to section 310-A, "Whoever gives a female in marriage or otherwise in badal-i-sulh shall be punished with rigorous imprisonment which may extend to ten years but shall not be less than three years." On the other hand, section 354-A says, "Whoever assaults or uses criminal force to any woman and strips her of her clothes and in that condition, exposes her to the public view, shall be punished with death or with imprisonment for life, and shall also be liable to fine."

District Prosecution Officer Imtiaz Ahmad said the FIR includes only section 376 (2). It says: "When rape is committed by two or more persons in furtherance of common intention of all, each of such persons shall be punished with death or imprisonment for life."

Investigation Officer Ahmad Khan Sapra, a sub-inspector at Muhammad Wala police station, said that 10 out of the 12 accused have been arrested while two were given bail. He said that evidence and statements collected in defence of the accused have questioned SB's account. "They have created doubts as to whether the gang rape and torture ever took place," he said. Sapra further revealed that an initial medical report, conducted by a female medical officer of District Headquarters (DHQ) Hospital Chiniot, revealed that injuries on SB's body were 10 to 12 days old.

"The statements recorded in favor of the accused by notables of the area pointed out that the accused has been implicated in the case for taking revenge at the instigation of their opponents," Sapra claimed.

*Names have been changed to protect identities

Published in The Express Tribune, March 28th, 2014.