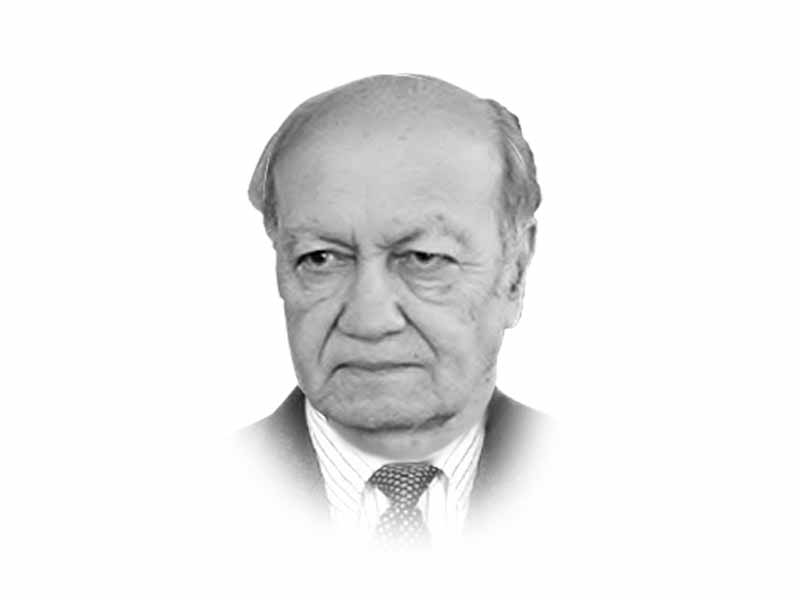 ---
The 2014 Nuclear Security Summit, recently held in The Hague, is the third of the series. The first was held in Washington in 2010, and two years later in 2012, in Seoul, South Korea. Its importance can be gauged by the fact that it was attended by 53 world leaders, including US President Barack Obama and Prime Minister Nawaz Sharif, and thousands of delegates and was covered extensively by the international media. With five recognised nuclear powers and four outside the Non-Proliferation Treaty (NPT), and over 30 countries operating civilian nuclear plants, nuclear security has become a survival imperative for humankind.

Whereas individual nuclear states are responsible for ensuring effective security of all nuclear material, the nature of nuclear activity is such that it requires cooperative effort at the national and global level. Gary Samore, Executive Director for Research at Belfer Center, while discussing the Nuclear Security Summit's objectives described it "to strengthen international cooperation and international framework of agreements, institutions, and norms that encourage states to improve nuclear security".

The potential of terrorist groups seizing nuclear material or weapons has increased ever since the September 11, 2011, attacks in US. The possibility of terrorist groups acquiring nuclear weapons or material through clandestine means cannot be ruled out. This could happen through accessing some misguided scientists, or through theft as experience has shown over the years. The other danger could come from the use of dirty bombs that could be assembled relatively easily and used at densely populated urban centres to cause maximum casualties through radiation and its adverse psychological impact.

During the last 15 years, under the able stewardship of General Kidwai and successive Chairmen Joint Chiefs of Staff Committee, the Strategic Command has taken several institutional measures and introduced appropriate technology to enhance its nuclear security that has been internationally recognised. It has developed the capacity to prevent, detect and respond to any terrorist attack. A recent US study conducted by a prestigious group of scientists and security specialists described "Pakistan as the most improved country among 25 countries with weapons-grade nuclear material". Moreover, American officials have repeatedly expressed their satisfaction with Pakistan's safety and security standards. They also provided $100 million assistance for improvement of security and extended training facilities. In addition, Pakistan is an active member of the global initiative to combat nuclear terrorism and is in partnership with 82 other nations to prevent any attacks on nuclear facilities.

Despite Pakistan's commendable measures taken over the decade relating to nuclear security, it continues to be discriminated against due to the unfortunate history of proliferation associated with AQ Khan. Hopefully, these will fade away with time, so long as we continue to demonstrate our ability to secure our nuclear assets. The US secretary of state's recent remarks that Pakistan's nuclear safety standards are exemplary are a testimony of that growing confidence. But his remarks would have been more meaningful had the US lifted the embargo on sale of civil nuclear technology to Pakistan.

However, what is currently a source of anxiety to the strategic community is the deployment of tactical nuclear weapons by Pakistan, which it claims is in response to India's "Cold Start" doctrine. Pakistan maintains that the command and control of tactical missiles is identical to that of strategic weapons. But this may not satisfy some valid concerns about the safety and security of these weapons due their forward deployment during times of crisis.

The presence of terrorist safe havens in the tribal belt and the omnipresent threat of terrorism in Pakistan remains a source of serious concern for the international community despite repeated assurances made by our government officials and scientists of the safety of our nuclear materials and weapons.

Clearly, better management of nuclear materials is absolutely essential. In parallel, however, the world's major nuclear powers should move towards nuclear disarmament, non-proliferation and peaceful uses of nuclear energy. President Obama's speech at Prague in 2009, articulated his vision for a nuclear-free world that gave hope that there will be progress made, both on global disarmament and non-proliferation, but regrettably, it soon faded away. Whereas the US and Russia were able to successfully conclude the New Start treaty, both major nuclear powers still hold a large inventory of nuclear weapons. And now with relations between the US and Russia souring over Crimea, and a crisis brewing, reliance on nuclear weapons will increase and the possibility of any further reductions seems even more distant. Russia also has serious misgivings about US missile defence and one way of countering it could be to retain preponderance in nuclear weapons.

In the production of fissile materials, there are only three countries — India, Pakistan and to an extent China — that continue to build their fissile material stocks. Pakistan is blocking the start of negotiations of a global ban on production of fissile material for nuclear weapons at the Conference on Disarmament in Geneva (CD) on the plea that it is discriminatory. The Fissile Material Cut-Off Treaty (FMCT) is unlikely to move forward unless Pakistan decides to participate. Pakistan, of course, takes the plea that it is has to build stocks to counter the threat from India. And for India, it is China that poses a threat and uses that argument for stepping up fissile material production. For China, the real challenge comes from the US. Thus, in reality, unless the US and Russia take serious steps towards disarmament, the global nuclear strategic landscape will not change.

The strategic community is divided on whether the Nuclear Security Summit should have also included global disarmament, non-proliferation and peaceful uses of nuclear energy on its agenda. These subjects are discussed at the NPT Review Conference and other international, multilateral and bilateral forums. In the prevailing international security environment, the current approach of the Netherlands Summit seems appropriate to remain focused on security measures, whether these pertain to weapons, materials, or plants and equipment.

The Nuclear Security Summit provides world leaders with a valuable opportunity to discuss compelling challenges of nuclear security and find ways through individual efforts and global cooperation to improve security of dangerous materials.

Published in The Express Tribune, March 26th, 2014.

Like Opinion & Editorial on Facebook, follow @ETOpEd on Twitter to receive all updates on all our daily pieces.