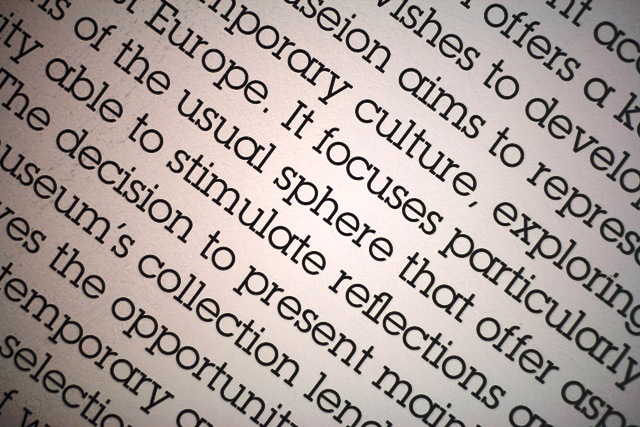 ---
LAHORE:



The government's decision to revert to Urdu as the medium of instruction in public schools up till Grade 3 this year has been met with reservations by some teachers who insist that it should apply up till Grade 5 at least.




In February this year, the provincial government announced that it would revert its decision [taken in March 2009] to implement English as the medium of instruction in public schools from Grade 1. Amidst pressure by teachers, the Punjab government announced that after reviewing the decision and learning outcomes, it has decided to switch the medium of instruction back to Urdu for teaching till Grade 3.

Teachers in the Punjab have welcomed this decision, but with reservations. They have claimed that specifying English as the medium of instruction from Grade 4 onwards would have a "detrimental effect" on children and their learning.




The Punjab Teachers' Union says the government must revise its decision to make Urdu the medium of instruction only till Grade 3.

PTU Secretary General Rana Liaquat Ali says the government should make Urdu the medium of instruction till Grade 5, and later give students an option to choose between Urdu and English as the medium of instruction. "Children in primary schools are more receptive to learning in their own language," says Ali.

He says that teachers not only teach in Urdu in classrooms but also in other regional languages. "Whichever language helps a child learn better is most productive for the teacher," he says. "But a flexible education system and curriculum books that allow children and teachers to work as they feel that is what the government should strive for."

Razia Aslam, a public primary school teacher of grades 3 and 5, says since most of the students in public schools are from low income households, classrooms should offer a learning environment they can relate to. "The schools should focus on improving the teaching of English as a language or subject – this will help children learn the language and understand concepts of other subjects in their native languages," she said.

A 2013 report by the Society for the Advancement of Higher Education (SAHE) and the Campaign for Quality Education (CQE) titled Policy and practice: teaching and learning in English in Punjab schools indicates that while 70 per cent of the teachers found it hard to teach Grade 1 mathematics and science in English, a similar percentage of parents approved of English being the medium of instruction from Grade 1. The survey conducted in six districts had concluded that English should be taught as a subject rather than the medium of instruction at least till Grade 5.

The Education Department says there will not be another review of the matter in the near future. Minister for Education Rana Mashhood Ahmad Khan told The Express Tribune that the government will stick to its decision in keeping Urdu as the medium of instruction till Grade 3. He said the department had made the decision in light of several consultations with experts. "We have to understand that there is a right time to introduce English to our children…after that, they might be able to grasp a new language quickly," he said.

Khan expressed concern over the teachers' demand to make Urdu the medium of instruction till Grade 5..."Next they'll demand it be extended even further". The counter argument here is that English must be introduced as the medium of instruction before the children grow too old, he said there was no end to this debate.

A report by the British Council, the Directorate of Staff Development (DSD) and the Idara-i-Taleem-o-Agahi titled Can English Medium Education Work in Pakistan? Lessons from the Punjab said that of the 2, 000 teachers it surveyed, 56 per cent of the public primary and middle school teachers had "no measurable standard of functional language ability".

ITA Director Baela Raza Jamil says the government is still "stuck in the colonial times". "Why can't Punjabi or other regional languages be made part of the classroom?" she asks. Jamil says that while Urdu can be made the dominant language in classrooms, English and Punjabi can be secondary languages in all primary schools across the province.

"We are a multilingual people and our children are accustomed to it…we need to have an education system that incorporates local languages while gradually transitioning to a foreign language at higher levels." Jamil stresses that English should be taught as a subject at the primary level, but adds that any decision relating to the medium of instruction should contribute to positive learning outcomes. "If it doesn't contribute to the learning of children, then regardless of the medium of instruction, it is going to be utterly useless in the end."

Published in The Express Tribune, March 20th, 2014.
COMMENTS (10)
Comments are moderated and generally will be posted if they are on-topic and not abusive.
For more information, please see our Comments FAQ