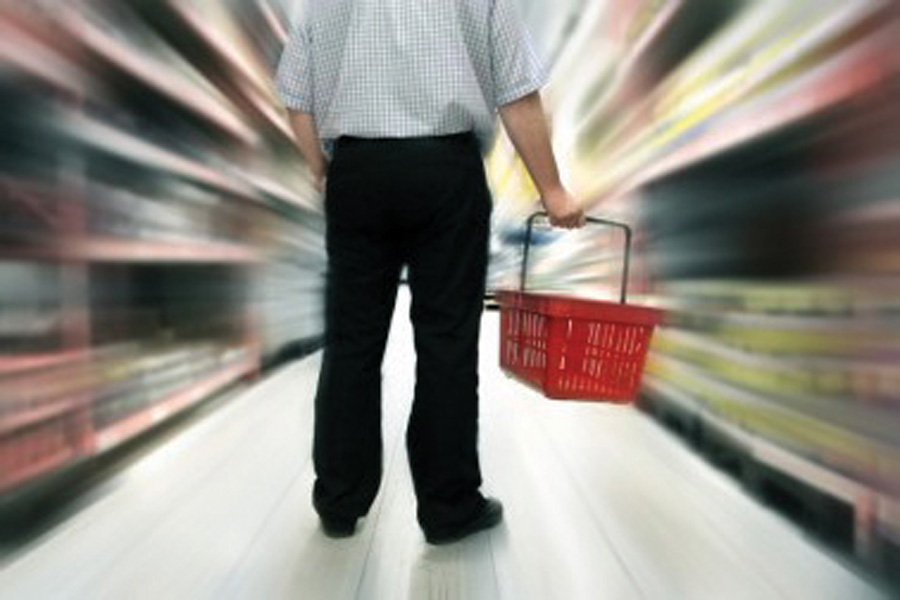 ---
KARACHI: During the past few years, quite a few startups were launched to tap the country's $25 to $30 million e-commerce market. Given that the market is still in its infancy, most of these online portals were focused on broader shopping categories, such as electronics, fashion and lifestyle segment.

While there is still enough room for the existing players to expand and for new players to enter, there are signs that some entrepreneurs have already started carving a niche out of this broader marketplace.

Take for example aaramshop.pk, one of the few startups focused on the online grocery market.

Based out of New Delhi, India, aaramshop is a grocery marketplace that expanded in October last year through a joint venture with Pakistan's RedBox Groceries – the Pakistani venture was co-founded by an automotive and marketing entrepreneur Ahmed Arif and Qaysar Alam, a supply chain veteran and the Supply Chain Association of Pakistan president.

It is a neighborhood-based business model whereby customers buy grocery online and have it delivered by the nearest retailer – also called aaramshop – of their locality, according to Abdullah Soomro, General Manager at RedBox Groceries.

The aaramshop.pk team has technical support from India. It uses the back-end cloud application of the Indian parent to manage inventory and take customer orders.

Though a very small segment, Soomro believes, the online grocery market will grow with the increase in the country's broadband penetration – the average basket size at aaramshop.pk is Rs1,500.

Since there is no official data available for this category and there aren't any big grocery retailers, Soomro said it is difficult to estimate the market size. He, however, estimates that the online grocery market, only Fast Moving Consumer Goods (FMCG), is worth $1 to $2 million a year.

"It is a very small number but I expect it will grow very fast in a couple of years," Soomro said. The growth will be driven by greater penetration of existing e-commerce players, introduction of 3G services, emergence of more online grocery retailers and higher grocery-focused marketing spend, he said.

"So far, electronics and fashion startups have made inroads in e-commerce space. We expect grocery to be the next in line to gain popularity among internet users in Pakistan," the GM said.

Though Soomro is optimistic about growth in the next couple of years, it might take them a while to be profitable as the service is offered free of cost to the end user and retailers are not willing to pay at the same time.

Consumers place the order through their website, mobile phone app or on phone following which their nearest retailer delivers the goods without charging a delivery fee. Retailers, too, are not ready to pay at the moment, according to Soomro.

Aaramshop's business model, therefore, relies on providing brands with premium services – they make money by charging for premium listings and offering promotions, such as coupons and discounts through retailers. A major strength of aaramshop lies in its ability to reach consumers through neighborhood retailers and its seamless integration with digital media.

"Our current focus is on expanding the network," Soomro said. They currently have 302 retailers on their panel. Currently limited to Karachi, they are gearing up to move to other big cities soon.

Focus on FMCG

The business is presently focusing on FMCG and is planning to introduce dairy, vegetable and fruit delivery services soon.

It may be too early to comment on the outlook of the online grocery market but there are indications that the country is an attractive destination for this segment. This is perhaps why the Indian business chose Pakistan as the first market for international expansion.

"The way we look at it is the similarities between the two markets are enormous and the model we follow in India can be replicated with relative ease in Pakistan," aaramshop CEO and co-founder Vijay Singh told TechCrunch in August, 2013.

Published in The Express Tribune, March 10th, 2014.

Like Business on Facebook, follow @TribuneBiz on Twitter to stay informed and join in the conversation.
COMMENTS (4)
Comments are moderated and generally will be posted if they are on-topic and not abusive.
For more information, please see our Comments FAQ