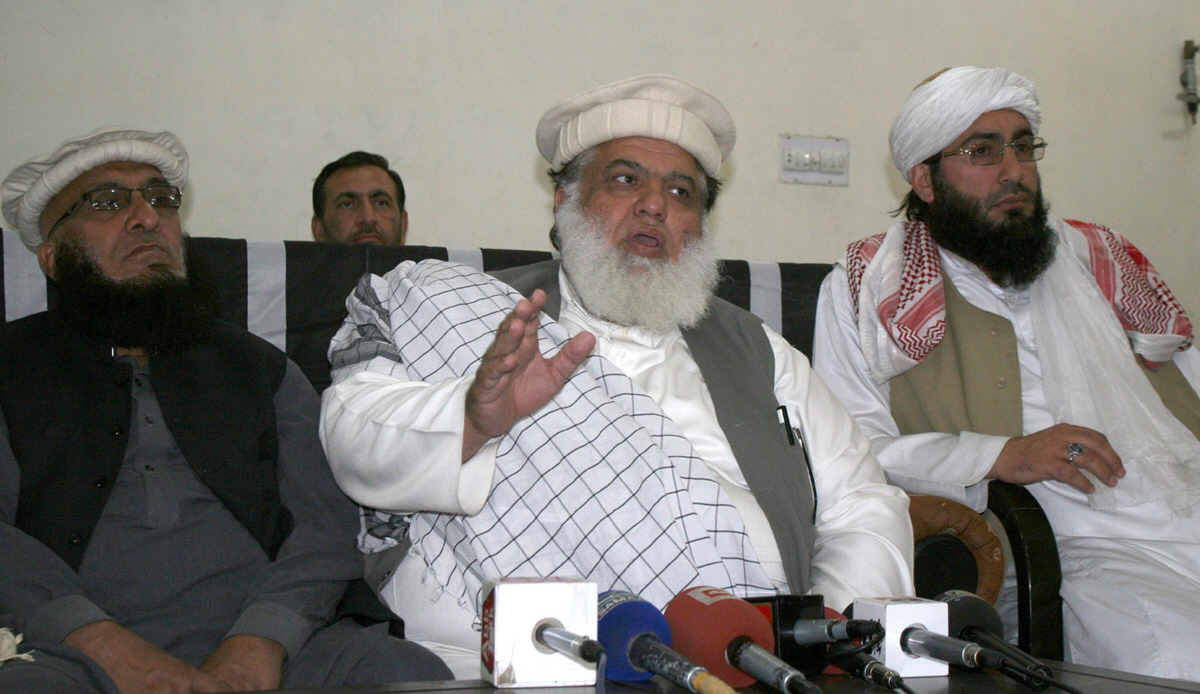 ---
PESHAWAR:



The pace at which negotiations with the Taliban are moving along indicate the ultimate military solution, an operation, which will only increase problems, not solve them, claimed Maulana Attaur Rehman, the provincial chief of the Jamiat Ulema-e-Islam-Fazl (JUI-F).




Rehman was briefing reporters at the party headquarters in Peshawar on Saturday about decisions taken at the JUI-F's core committee meeting on Friday.

"The government has in the past engaged in talks with militants in Swat, however, an operation was later carried out," said Rehman, claiming the government has no solid mechanism with regards to the peace talks.

"The government is merely passing time, which suggests it is making preparations for a military operation."

He maintained the Taliban and government negotiations can be productive if both parties display seriousness in their efforts.

Reiterating an earlier statement made by JUI-F chief Fazlur Rehman, Rehman said the National Security Policy was a conspiracy against religious seminaries and will be used to create problems for madrassas.

"Our party is committed to the protection of religious seminaries and will observe a day of protest in Peshawar on March 27. We will take the demonstrations to other parts of the country in the next phase."

Religious seminaries spread the message of love and have nothing to do with terrorism, said Rehman.

Targeting PTI

Criticising the Pakistan Tehreek-e-Insaf (PTI) government of Khyber-Pakhtunkhwa, Rehman said, "The province has everything but a government." He termed K-P's governance "an NGO rule" and alleged that the Sehat ka Insaf health campaign, worth billions of rupees, was being used as an advertising campaign for the party.

Continuing in a similar vein, the provincial head of JUI-F claimed terrorism and extortion had increased under the PTI government.

LG alliance

Referring to the recent alliance for local government elections between JUI-F, Awami National Party and Pakistan Peoples Party, he said the union was going smoothly so far. The partners have managed their organisational structures in the central, northern and southern parts of province and Hazara Division will be covered next.

"After we are done with Hazara, we will announce our joint candidates," said Rehman.

Published in The Express Tribune, March 9th, 2014.