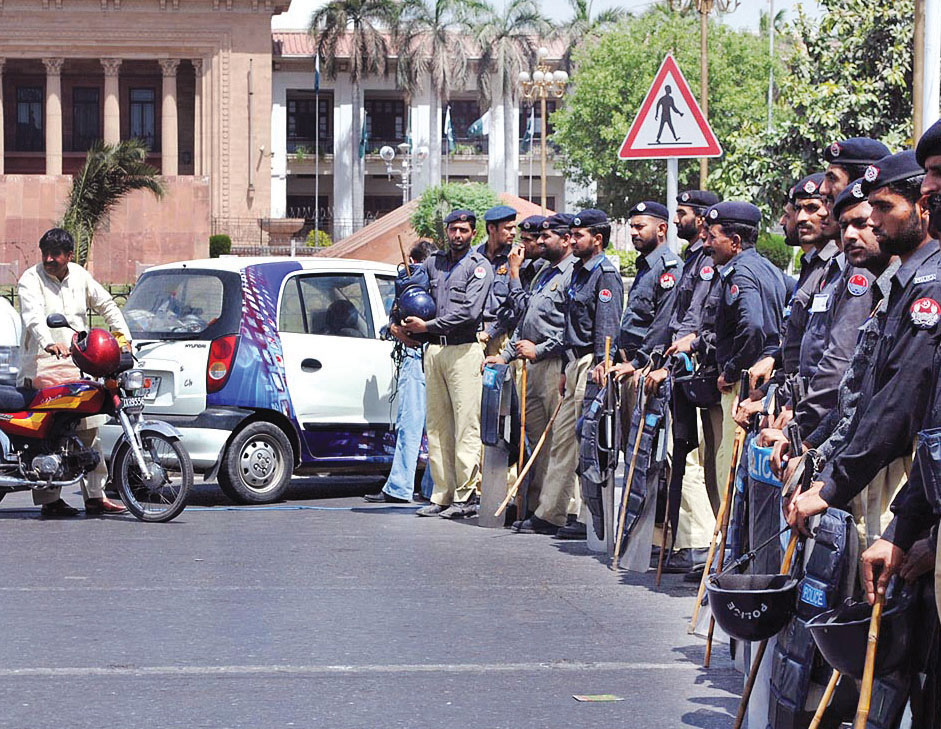 ---
LAHORE: Capital city police officer (CCPO) Muhammad Pervez Rathore said that keeping in mind the overwhelming presence of terrorist threats, a well-coordinated strategy had been adopted to combat all security breaches in the province.

Rathore said that the new measures would help law-enforcement agencies unearth anti-social and anti-state elements. Giving a briefing to a delegation of assistant superintendent police (ASPs) of the 36th common from the national police academy currently under training, he said that special attention was being paid to facilitate easy provision of information and new investigation techniques to serving personnel and newly-recruited ASIs during the training courses.

The CCPO said that eradication of crime and protection of life and property of the people was the primary agenda of the police force, adding that all available resources were effectively being utilised in this regard. He said that the police force had formulated a comprehensive strategy of effective patrolling which had led to a marked decrease in the crime rate throughout Lahore and its neighbouring districts.

He said that the Lahore police had been equipped with the latest technology including stolen-vehicles management software, mobile forensic labs, criminals' sketch software, criminal index cards software and had access to the NADRA network. He said that the police had also evolved an effective plan for the prevention of street crime by installing Mohafiz force, equipped with the latest equipment and training. "

This elite force will be posted to guard important business centres, markets and busy areas throughout the city," he said. Rathore said that the traffic system in the provincial metropolis had been streamlined, adding that the police was doing its best to make sure that traffic problems were minimised especially near the fringes of the city. During the meeting, senior police officers briefed the participants regarding police performance its historical evolution, organisational structure, crime analysis and the steps taken to combat crime.
COMMENTS
Comments are moderated and generally will be posted if they are on-topic and not abusive.
For more information, please see our Comments FAQ