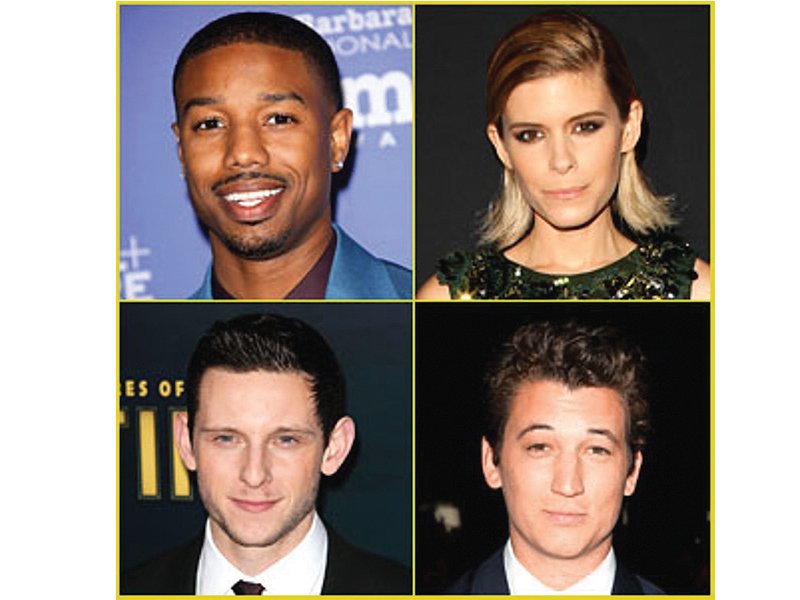 ---


The cast of the highly anticipated reboot of the Fantastic Four film franchise has been announced! According to The Guardian, the film is expected to star Kate Mara (House of Cards' Zoe Barnes) as the Invisible Woman, Michael B. Jordan (The Wire's Wallace) as the Human Torch, Miles Teller (Divergent) as Mr. Fantastic, and Jamie Bell (Jumper) as the Thing.

While none of the names are quite as high profile as the actors we've seen in other upcoming superhero flicks, Mara is still a particularly high-profile, coming off of House of Cards, where she alternately plays both partner and foil to Kevin Spacey's manipulative Frank Underwood. Jordan too is coming off of an acclaimed film, Fruitvale Station, for which he has received a number of best-acting-award nominations. Variety reports that both Mara and Jordan have final deals in place for their roles. Deals for Teller and Bell are reportedly still in the works.




The director Josh Trank is set to direct Fantastic Four as his sophomore offering. His first sci-fi film, Chronicle (2012), also starring Jordan, was an inventive found-footage take on the superhero movie. He recently went on Twitter to debunk a purported synopsis of the film that was circulating online, later telling a blog that, "The only truth in that plot description is that there are four characters named Reed, Ben, Sue and Johnny", referring to the characters' human names in the comic book.

The Fantastic Four reboot will be a contemporary take on the comic book and will focus on the characters as young men and women. The Fantastic Four will hit theatres on June 19, 2015.

Published in The Express Tribune, February 24th, 2014.

Like Life & Style on Facebook, follow @ETLifeandStyle on Twitter for the latest in fashion, gossip and entertainment.