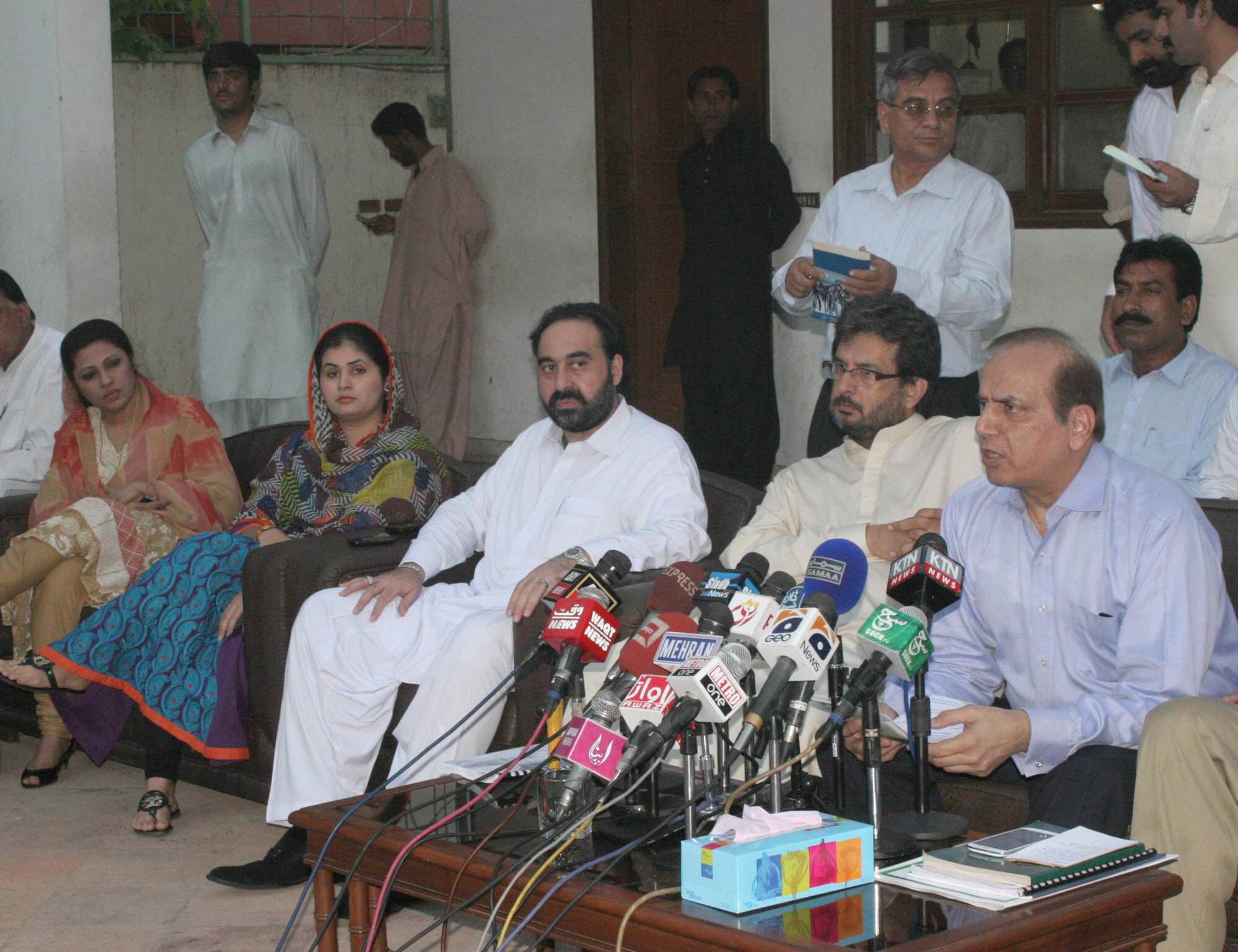 ---
KARACHI: Pakistan Muslim League Functional (PML-F) Secretary General Imtiaz Shaikh has resigned from his post late on Wednesday after developing differences with local leaders of the party.

Shaikh sent his resignation to party chief Pir Pagara, who has yet to accept it.

Sources privy to the development told The Express Tribune that PML-F Sindh chapter president Syed Sadaruddin Shah Rashdi, who also happens to be brother of Pir Pagara, has convened an important meeting of the party on Thursday to review the development.

Despite many attempts, contact with Shaikh could not be made. No other leader of the party was willing to speak on the record about it. PML-F parliamentary leader in Sindh Assembly Jam Madad Ali said, "we have also heard about it, but I don't know the reason behind is resignation."

"Let me first speak to either Shaikh or Pir Sahib before confirming or denying this news," he told The Express Tribune.

Shaikh, a bureaucrat turned politician had risen to heights in the PML-F within a short span of time. Before joining PML-F, he was associated with the Sindh Democratic Alliance, a group which had contested the election in 2002 and later merged with PML-Q. Shaikh had served as minister for revenue in General Pervez Musharrafs' tenure and later joined the PML-F and became a close aide of late Pir Pagara Shah Mardan Shah.

In the general elections in May 2013, he contested the polls from his hometown Shikarpur on a PML-F ticket and won.

After the election, the party had nominated him as parliamentary leader in Sindh Assembly, but later it withdrew the offer in favour of Jam Madad.
COMMENTS (1)
Comments are moderated and generally will be posted if they are on-topic and not abusive.
For more information, please see our Comments FAQ