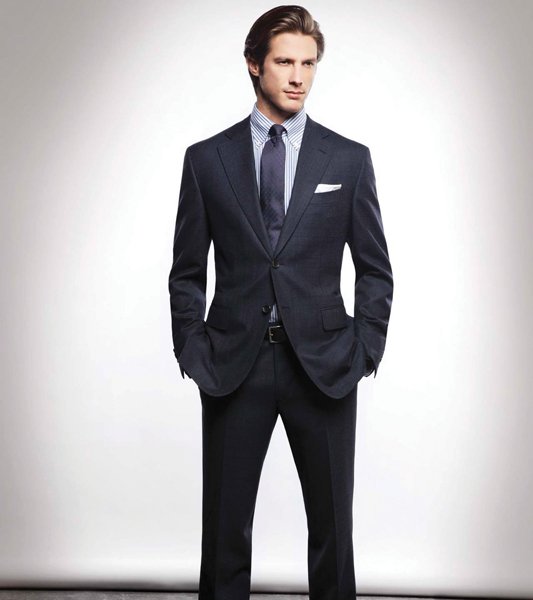 ---
Style matters as much for men as it does for women. Pakistani men are increasingly style conscious, but there are still plenty who look scruffy compared to the woman on their arm. With apologies to the many well-dressed men out there, here are some styling tips for the average Pakistani man.


The number one no-no for guys is definitely body odour (BO). Our tropical climate means you can't help but sweat, but you can definitely make sure you don't smell. Extra strength deodorant should definitely be on your bathroom shelf but don't make the teenage mistake of trying to mask BO with an extra squirt of spray. Pair that antiperspirant with generous use of soap and water; nothing beats regular showering.




Staying on the topic of grooming brings us to the next biggest fashion crime, which has to be bad hair. This covers everything from joined up eyebrows to dandruff to brylcream. Even worse, most guys haven't changed their hairstyle in decades and nothing is more aging than a staid hairstyle. With so many men's salons out there now, there really isn't any excuse. No one's saying you have to turn into Beckham and sport a different style every week, but there's no harm in experimenting a little. Even if your job demands you look professional, there is nothing wrong with going for a more 'with it' look. At worst, you'll have to wait a couple of weeks to grow out a style you don't like while at best your hotness rating could go through the roof.




When it comes to dressing well, the styling tool most under-used by men is definitely the iron. Since most men here don't even have to do their own ironing, it's criminal how many guys you see in crumpled and badly pressed clothes. If your domestic arrangements leave something to be desired, invest in the services of a laundry. Ironing is so cheap that there isn't any need to go around looking as if you slept in your clothes. Of course, if that's the look you are going for, do it right and make sure that your clothes fit well and are so up to date they give off sparks.




Do make sure you find a good tailor. If custom tailoring from the excellent Cochese in Lahore is above your touch, hunt out a good tailor who can do those little alterations that make clothes sit properly, no matter what your size or shape. On the subject of fit, make no mistake, cut is as important in men's clothing as it is in women's clothing. There is a reason that designers experiment year after year with silhouette and cut. Try on a pair of your eighties trousers and then go and try on a pair of recent Armani pants. You'll be shocked at the difference. Either your eighties pants will be shockingly tight or will be baggy around the thighs and butt, while the Armani pants will make you look slimmer, taller and better built. Your budget may not stretch to Armani, but shopping around will help you find clothes that are cut well, and that is the key to being better dressed.




Lastly, remember that people notice a guy's accessories too, so make sure you spend that little bit extra on your shoes and watch. It's worth investing in pieces that you are wearing almost constantly and great accessories can lift any outfit. Oh, and a final tip, never ever wear white socks unless you are playing sports.

For those guys thinking that fashion doesn't matter, remember that the most powerful men in the world pay spin doctors through the nose to help them look better. It's a brave new world out there and nowadays, it isn't just women who are judged by their appearance. Ambitious guys, take note.

Oxford-grad Salima Feerasta is a social commentator and lover of style in any form or fashion. She blogs at karachista.com and tweets
@karachista

Published in The Express Tribune, February 17th, 2014.

Like Life & Style on Facebook, follow @ETLifeandStyle on Twitter for the latest in fashion, gossip and entertainment.