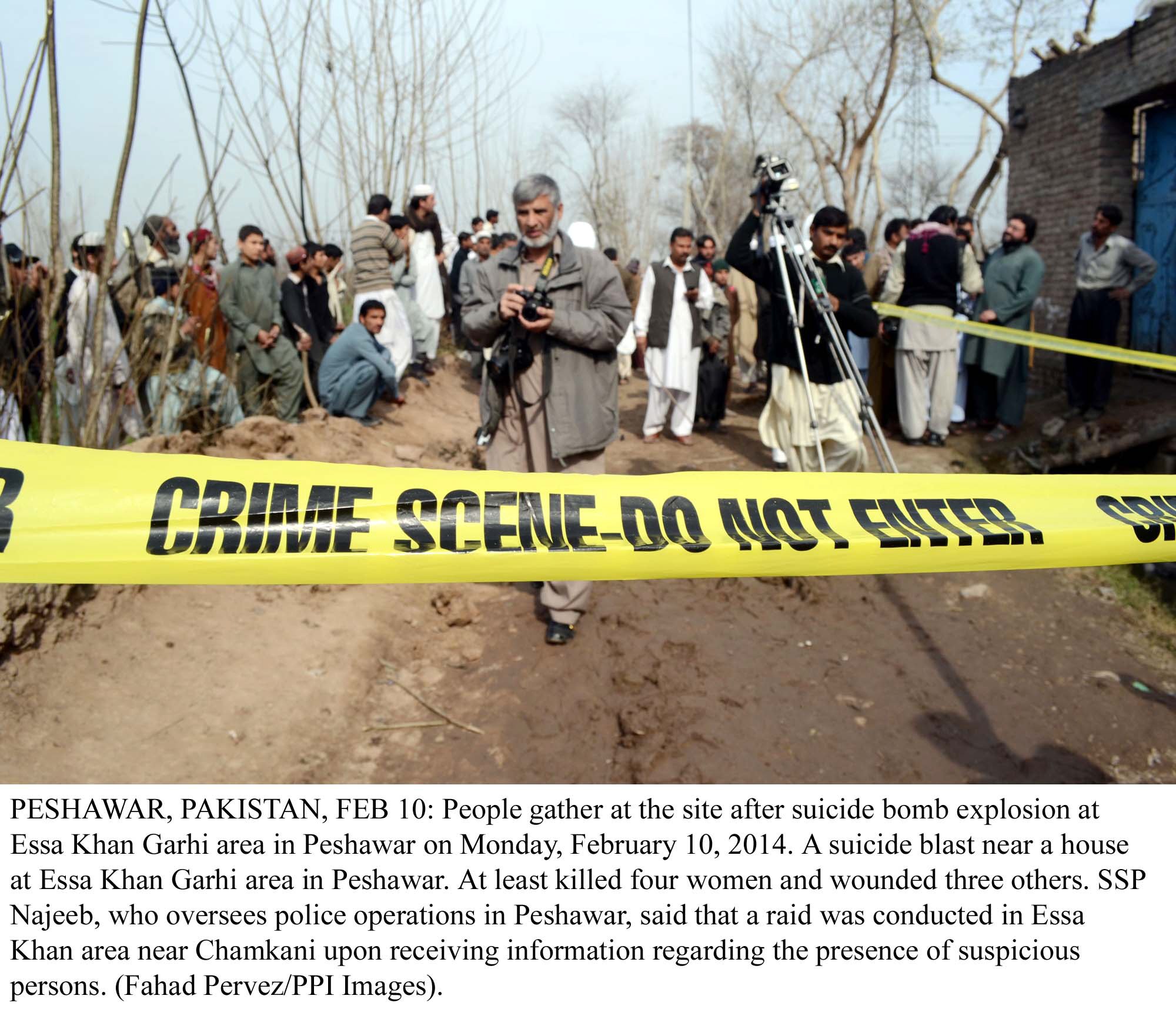 ---
HANGU:



Unidentified militants gunned down three teachers when they were returning from school in Kach Bandha, Hangu on Monday afternoon.




An official of Hangu police, Azmat Bangash, said the incident occurred after classes ended at Government Primary School, Kach Bandha around 1:15pm. Bangash explained that the teachers, identified as Faqir Hussain, Syed Khalil, residents of Usterzai and Muhammad Khan from Kohat, were en route to their homes when unidentified armed men approached them on a motorcycle. The attackers opened fire and killed all three on the spot, after which they managed to escape.




Bangash added that two of the teachers belonged to the Shia sect, while one was Sunni. He said police rushed to the site after the incident and shifted the bodies to District Headquarters Hospital, Hangu. Students from the school rushed to the hospital after the incident while police surrounded the area and blocking all entry and exit routes.

Hangu DPO Iftikhar Ahmad confirmed it was an incident of militancy, adding security in the region has been tightened. Ahmad said militants were targeting teachers to end the source of education in the area. He assured that police was doing everything in its power to arrest the attackers. The bodies were taken to their hometowns for the burials.

Meanwhile, a motorcyclist was shot and injured by a policeman after the incident when he did not stop at a check post on the outskirts of Hangu.

Ahmad said a man, identified as Wajid Ali, was entering the city when a police official waved him down for checking. However, Ali tried to escape, after which the policeman shot and injured him. The DPO said it had been made clear to all residents that it was mandatory to stop at check posts, otherwise strict action would be taken against them.

"The police opened fire on him because they presumed him to be a militant, fortunately he managed to survive," the DPO explained. He was rushed to DHQ Hospital where his condition is said to be stable, he added.




The DPO said six suspects have been arrested in the search operation so far, while motorcycle riding has been banned by the district government along with processions and the gathering of people due to security concerns.

Hangu district lies on the border with Kurram and Orakzai agencies and is one of the most sensitive districts of Khyber-Pakhtunkhwa. It has seen several incidents of sectarian violence and terrorism in the past few years. Cases of kidnapping have also increased, with six men allegedly kidnapped on their way to Hangu bazaar last week.

Published in The Express Tribune, February 11th, 2014.
COMMENTS
Comments are moderated and generally will be posted if they are on-topic and not abusive.
For more information, please see our Comments FAQ