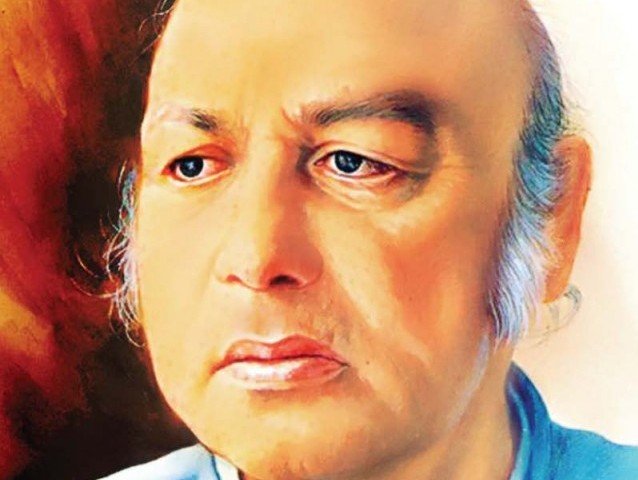 ---
KARACHI: When he would recite 'Dastoor' at the Mochi Gate, the mesmerized crowd would shout 'main nahin manta, main nahin janta' along with him.

Almost three decades later, at the 5th Karachi Literature Festival, Habib Jalib's daughter Tahira had a similar impact on the audience when she finished reading her father's masterpiece.  The silence that had taken over the room was ultimately broken by a standing ovation by fans of the 'poet of masses'.

The session, moderated by senior journalist and author of 'Jalib Jalib' Mujahid Barelvi had lawyer and human rights activist Asma Jahangir, writer Fahmida Riaz, scholar Dr Arfa Sayeda Zehra  and leader of Laal band Taimur Rahman  on the panel.

Rahman begun by a presentation titled 'Do oceans ever fall into rivers?' a phrase the poet had said rhetorically to his friend Zulfikar Ali Bhutto when offered to join his party. Rahman gave the audience a thorough flashback of Jalib's journey through Pakistan's history. "There is lack of knowledge about Jalib especially, among youth today. To know Jalib's history is to know Pakistan's history," he said, referring to the fact that the poet was witness to the rise and fall of three dictatorships and a democratic government.

Starting his career as a proof-reader at Daily Imroze, Jalib went on to become the voice of people through his daring opposition of dictatorship in Pakistan, which led him to the prison frequently but could not dampen the crispness of his words.  Rahman went through the verses and stories behind some of Jalib's magnum opus like Musheer,Dastoor, Raqs Zanjeer Pehen Kar, Main Ne Usse , Zulmat Ko Zia and Maulana.   The musician eventually concluded answering the question he raised:  "Oceans do not fall in rivers but you have made way like a river into our hearts."

Barelvi sensed the audience's yearning for recreating moments from Jalib's unforgettable style of reciting his poems and invited Tahira to read her father's work.  With every verse nearing its end the audience joined her and concluded in applause, confirming there are only few who can do justice to reading aloud the legendry words.

"This is the honour presented to a poet like Jalib," said Barelvi as the audience stood up after the recitation.

Jahangir also reacted to Tahira's magic, saying she felt her dear friend and supporter Jalib had returned when she began to spend more time with his daughter. Speaking about her close association with the revolutionary poet, she recalled him frequenting her house and his tireless support during her early days of activism.  With a shine of pride in her eyes, Jahangir shared incidents of the two being caught by the police while rallying for a cause or him willingly penning down magical words to say at her campaigns.

Another friend of the poet, Riaz expressed her emotions by reading out her poem 'Awaaz-e-Dost' in his honour.

Similarly, Zehra also reminisced moments of her and Jalib's association during General Zia's regime, which they both openly opposed. "It is impossible to forget Jalib," she said. The panelists acknowledged the relevance of each of Jalib's words till date which has caused his work to be cherished even decades later.

An hour being too short to discuss the legend, the audience chose to give up the question and answer session and continued listening to stories the panelists had to tell. The afternoon concluded by Rahman singing 'Main Ne Us Se', one of Jalib's pieces sung by Laal band. With their favourite verse of Jalib on their lips and a longing in the heart for the discussion to never end the audience left the room overwhelmed the poet's powerful words coming back to them.