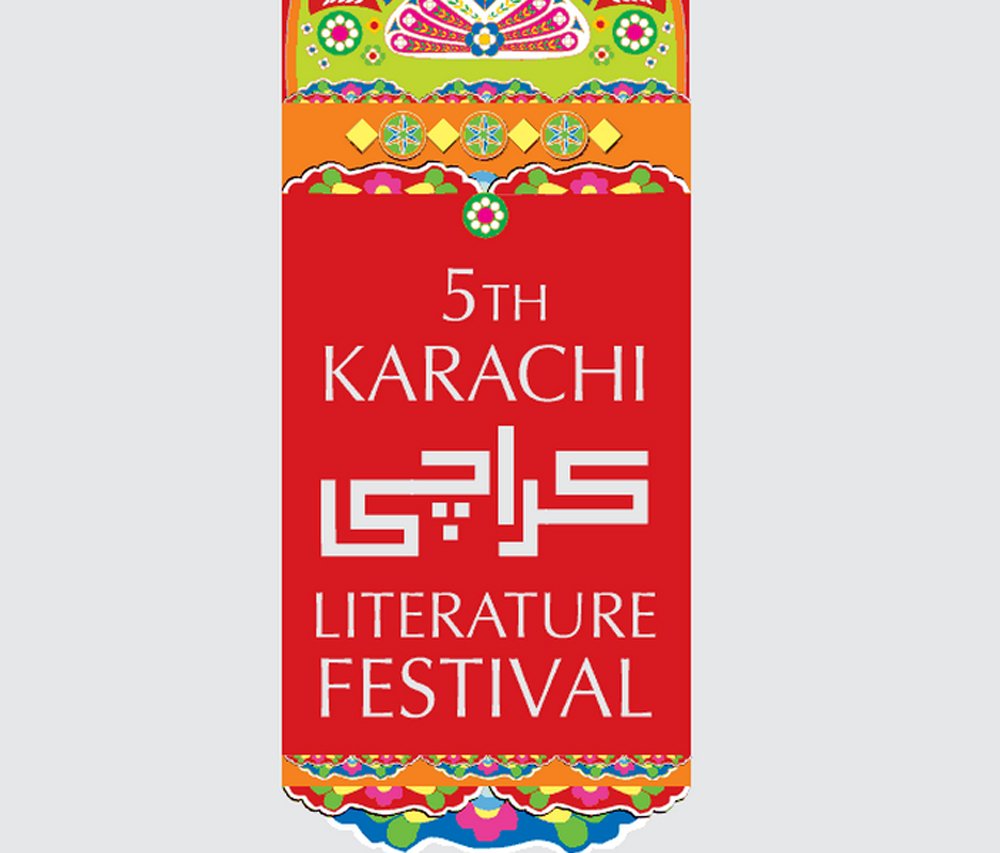 ---
KARACHI: Intelligent looking men engrossed in animated conversations with women clad in crisp pure cottons with motifs inspired by Pakistan's traditional arts, wearing kolhapuri chappals and sporting white stylised hair, the venue is teeming with Pakistan's intelligentsia. For once, even if for a short three days, the topics of discussion here are education, language, literature and the arts.

But the bigger issues Pakistan is plagued with, like security and sectarianism, have a way of sneaking into the books being sold and the conversations taking place. For Pakistanis, there is no escape from certain acetone realities.

Inside the room labeled "007" at the Beach Luxury Hotel, the answers to some tricky questions are being handled by the participants. And why not. This particular session at the 5th Karachi Literature Festival (KLF 2014) is titled "Identity and literature: New trends in Pakistani writing in English".

Pakistani writers writing in English are making a mark globally. Books from the most beautiful minds of Pakistan, arguably, are from names like Muhammad Hanif, Kamila Shamsie and Mohsin Hamid. A concerned member of the audience says that these books talk about a girl slapping her grandmother, a woman having a full-fledged extra marital affair and detailed accounts of a rape. Are these books depicting the average Pakistani's thought process? Are the characters of these books ones the average Pakistani can identify with? Are Pakistan's cultural sensibilities being taken into account here or are we seeing the emergence of literature targeted at a specific readership?

Pakistanis realities are fast changing. This is reflected in the works of its writers. Participant Claire Chambers whose expertise is in Pakistani writing in English, talked briefly about how 1971 onwards, Pakistan saw a surge of literature inspired by the Fall of Dacca, and later by the Zia regime. Not long after came what Chambers explained as being literary works that were pre-cursors to 9/11. These are interesting times for writers, it was discussed, with genre-blending being done.

In a country where maybe just three per cent of the population can truly read, reflect upon and understand literature written in English, is it worrisome that the best minds of the country are increasingly tilting towards writing in English, asks a concerned member of the audience. The moderator, writer Bilal Tanweer, and speaker, writer Rukhsana Ahmed, tend to disagree, debating that some of the best literary work in Pakistan is probably being produced in Urdu and regional languages but the money is in works produced in English, and works in English end up bagging the spotlight.

In the words of Ahmed, writing in English has grown exponentially and these works are not disconnected from the identity and realities of Pakistanis, with young writers like Tanweer handling tough subjects like violence in a visceral manner. There is palpable optimism about works of these writers. But the optimism remains cautious.