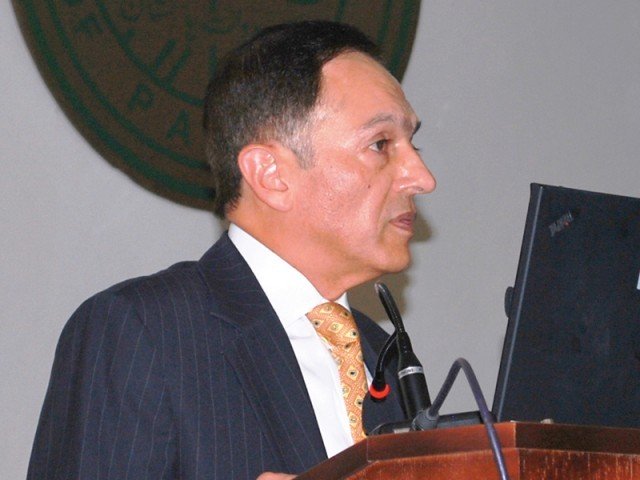 ---
ISLAMABAD: The Federal Government has accepted the resignation of Governor State Bank of Pakistan (SBP) Yaseen Anwar with effect from January 31, the Federal Minister for Finance Senator Ishaq Dar announced on Thursday.

The decision over a new Acting Governor SBP will be made on Friday, Dar said, according to a statement issued by the Finance Ministry.

Sources hinted that the governor was under pressure from the ministry of finance, which appears to be hell-bent on heavy borrowing from the SBP as well as commercial banks.

However, the official reason given for Anwar's resignation was that his son had recently suffered an accident.

Anwar was appointed SBP governor in July 2011 after former SBP governor Shahid Kardar stepped down from the position amidst rumours that he had developed differences with the ministry of finance.

Kardar's predecessor, Saleem Raza, had also resigned after only 16 months in office.

News of Anwar's prospective appointment as the governor in 2011 had been received with mixed reactions with experts viewing it as an attempt to whitewash financial affairs of the then Pakistan Peoples Party-led government.