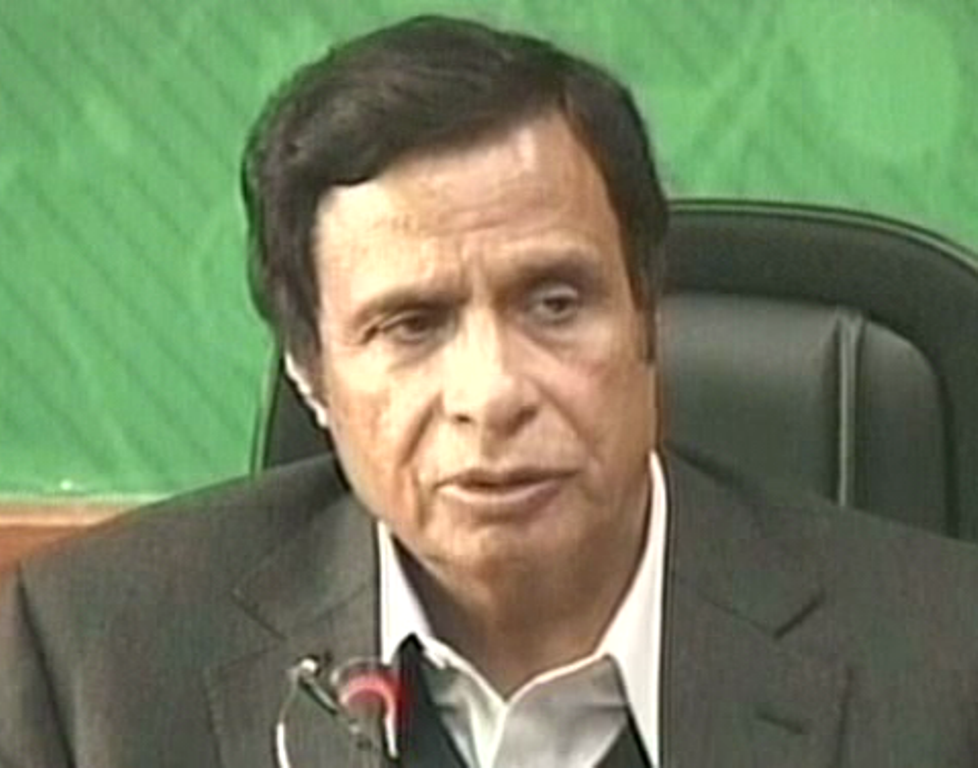 ---
FAISALABAD/ LAHORE: "We support peace talks with the Tehreek-e-Taliban Pakistan (TTP)," said Pakistan Muslim League – Quaid (PML-Q) leader Chaudhry Pervaiz Elahi, Express News reported on Thursday.

Speaking at a press conference in Lahore, he said the party supports Prime Minister Nawaz Sharif's decision to "give peace a chance".

Elahi added that the government should make a time frame for the dialogue. He said that the talks should be significant and purposeful.

"A target should be set," he added.

"The whole country is in a state of torment," Elahi said, "it is time that there should be some relief."

When asked what he thinks about the four-member committee – comprising Adviser on National Affairs Irfan Siddiqui, former ISI official Major (retd) Muhammad Amir, senior journalist Rahimullah Yousufzai as well as Pakistan Tehreek-e-Insaf leader and former Pakistan ambassador to Afghanistan Rustam Shah Mohmand – Elahi said, "we should give them an opportunity to prove themselves before doubting their abilities."

He further said, "Every citizen wants peace. Peace should definitely be given a chance."

More support from PUC

Pakistan Ulema Council (PUC) Chairman Allama Tahir Ashrafi said he hopes that the peace talks come out successful.

He added that the people of Pakistan should be kept abreast of the progress in the talks, and also the jurisdiction of the four-member committee.

On January 29, in an anxiously awaited speech in the National Assembly, Nawaz called on the Taliban to announce a truce, and named a 4-member committee to assist in the dialogue process. The move received an overall positive response, showing a broad consensus in the house and among political parties.
COMMENTS
Comments are moderated and generally will be posted if they are on-topic and not abusive.
For more information, please see our Comments FAQ