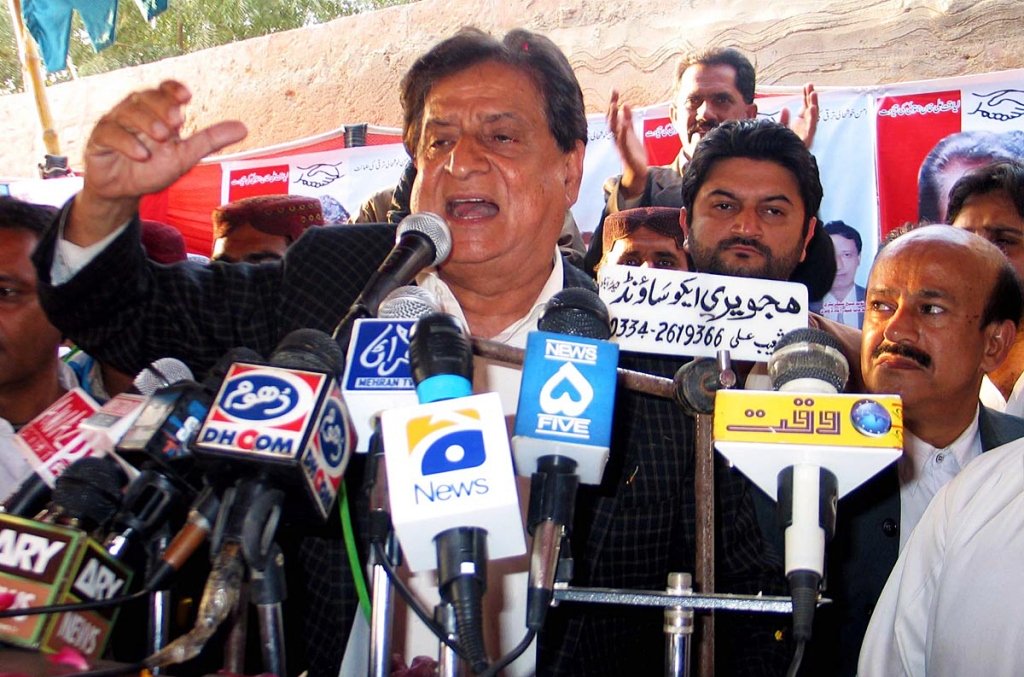 ---
KARACHI:



Disillusioned by the top cadres of the ruling Pakistan Muslim League-Nawaz (PML-N), Liaqat Ali Khan Jatoi, a veteran politician and former chief minister of Sindh, has stepped down from all positions he has in the ruling party.




Speaking at a press conference at his residence on Tuesday, Jatoi said he would decide his future political course within a month. "I may join another political group, it could be Pakistan Peoples Party or any other party," he added.

"I am greatly disappointed by PML-N's central leadership," he said, adding that he had merged his party, Awami Ittehat, with the PML-N after Nawaz Sharif assured him that his grievances would be addressed. "Nawaz seems to have forgotten his promise. We have been trying for the last nine months to seek an audience with the premier – but in vain," he added.

Jatoi said that in Tuesday's meeting, his colleagues mandated him to take a decision about political future. "In the first phase I'm resigning as PML-N's provincial chief coordinator and chairman of the party's election committee," he added.

However, he clarified that he has quit party positions and not the party. He said he would consult his friends and colleagues before taking a final decision. "All political people from Sindh, who joined the PML-N – including Mumtaz Bhutto, the Sheerazi brothers and others – are disappointed," he said.

PPP avoids comment

The PPP senior leadership has asked Imran Zafar Leghari, an MNA from Dadu, not to issue any statement on Jatoi's announcement. The party has asked him to restrain from issuing statements against Jatoi. According to sources, PPP leaders have convinced Jatoi and his colleagues to join the PPP.

Published in The Express Tribune, January 29th, 2014.
COMMENTS
Comments are moderated and generally will be posted if they are on-topic and not abusive.
For more information, please see our Comments FAQ