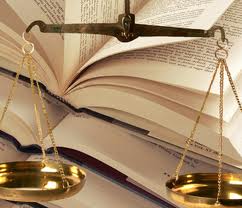 ---
ISLAMABAD:



The Higher Education Commission (HEC) and the Pakistan Bar Council (PBC) have joined hands to revamp accreditation process of law programmes being offered by higher education institutes.






The HEC and the PBC would develop criteria for recognition of law programmes at undergraduate and postgraduate levels, curriculum of the programmes and criteria for appointment of faculty. A memorandum of understanding (MoU) regarding policy guidelines was signed by the two organisations in Islamabad on Friday, said a press release.


For the evaluation of the programmes, the PBC will establish a seven-member legal education accreditation committee (LEAC).  The Quality Assurance Agency (QAA) of HEC is responsible to look after the external and internal quality assurance of the institutions as well as programmes. However, it is prerogative of the councils to give NoC to the institutes to launch programmes.

Published in The Express Tribune, January 25th, 2014.