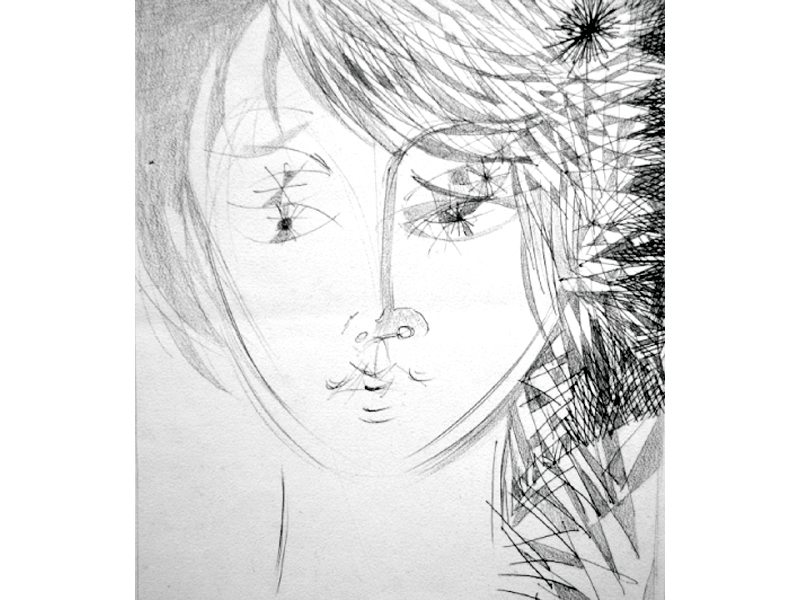 ---
ISLAMABAD:



A retrospective exhibition showcasing artworks by the late artist Mansur Aye will go on display at Gallery6 on February 13.




Famous for his art albeit only in Karachi, Aye died silently in April 2008 at the age of 67. Since his death, no serious effort was made either by the public or private sector galleries to display on a large scale his vast range of work, spanning over five decades.

This exhibition honours his work over 46 years of his life, from 1962 to 2008 and showcase 50 of Aye's pieces.

"Mansur Aye was very soft-spoken, gentle and polite. Unlike other artists, he never marketed himself and was not social. Perhaps that is the reason why his work did not get due exposure and recognition it deserves," said the curator Arjumand Faisel. "It is good work which has not been displayed before," he added.

As a tribute to the forgotten artist, Faisel once exhibited 14 of Aye's paintings from his private collection at the gallery. He also quoted the journalist Shafi Naqi Jamie as saying that he (Jamie) had never met a man as soft-spoken and gentle as Mansur Aye.

The artist, who lived on Tariq Road, had to shut down his studio when his son became "too religious." However, he resumed his art practice at a friend and fellow artist Rafi Riaz's studio in Karachi.

"Although he was well known in Karachi, people don't really know about him elsewhere, so the exhibition also aims to familiarise the art lovers of twin cities with his work," Faisel added.

Aye garnered appreciation for his moon-faced girls in different guises and sizes, and the spontaneous movements of his brush strokes which continue to create and reflect their moods. These were enhanced by the application techniques of the colour, dominated with linear gestural movements. This distinctive signature work showed the strength of the artist's inventiveness and chromatic sensitivity.

Artworks done in different mediums will be included in the retrospective exhibition, such as pencil drawings, brush drawings, chemical drawings, water colour and mixed media work, as well as acrylic and oil paintings. Besides moon-faced girls, the show will also include still life, his work on male musicians and the figurative form.

"Since he did not charge exorbitantly for his art, the paintings are not expensive," Faisel stated. The prices of some of these artworks will be as low as Rs20,000 and will go up to Rs0.3 million.

Published in The Express Tribune, January 25th, 2014.
COMMENTS
Comments are moderated and generally will be posted if they are on-topic and not abusive.
For more information, please see our Comments FAQ