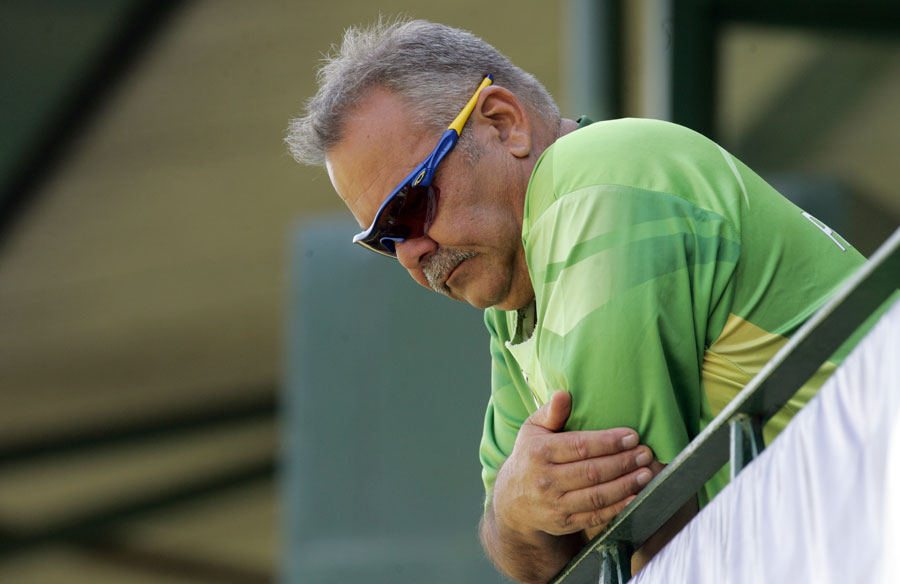 ---
KARACHI: Pakistan cricket authorities on Tuesday began the hunt for a new head coach for the national team, a day after Dav Whatmore's two-year tenure ended with a series-levelling victory over Sri Lanka.

The Pakistan Cricket Board (PCB) said in a statement it "has invited applications for the positions of head coach, batting coach and fielding coach for the national team".

Whatmore, a former Australian batsman who was born in Sri Lanka, was hired for a two-year tenure in March 2012. Last month he announced he would not seek to renew his contract after being criticised by former greats and interim chairman Najam Sethi.

The PCB said a committee including former stars Wasim Akram, Javed Miandad and Intikhab Alam would evaluate the applicants, with the decision to be finalised before next month's Asia Cup in Bangladesh.

During Whatmore's tenure Pakistan failed to win a Test series, losing to South Africa 3-0 in 2013 and Sri Lanka 1-0 in 2012, and drawing with Zimbabwe and South Africa 1-1 also in 2013. The recently concluded series against Sri Lanka also ended in a 1-1 draw.

But Whatmore said he was satisfied with the team's showing - Pakistan won the Asia Cup in March 2012 and beat India 2-1 in a one-day series early in 2013.

"This victory (against Sri Lanka) will be ranked up there, the series win in India and one-day win in South Africa (2013) and the Asia Cup, are pretty decent to start with. When we arrived we were not given any chances in South Africa so there were some high points," said Whatmore.

Englishman Julian Fountain was serving as fielding coach until the third Test against Sri Lanka in Sharjah, which Pakistan won by five wickets to level the three-match series 1-1 on Monday.

They chased down 302 in 57.3 overs to achieve a thrilling victory.
Despite Monday's heroics, Pakistan are also in dire need of a batting coach to address their vulnerable line-up.

They were shot out for their lowest Test total of 49 during the 3-0 rout in South Africa last year.

Wasim Akram in favour of local coaches

Former captain Wasim Akram on Tuesday backed the appointment of a local coaching staff for the national cricket team over the trend of foreign coaches.

"In my personal opinion, the national team should have coaching staff from Pakistan," he told reporters at Karachi after the inauguration of a fast bowling coaching camp held under the auspices of Customs Cricket Academy.

Akram is a member of the PCB-appointed committee tasked with finding the coaches.

He said the coaching staff should have a complete plan for the 2015 World Cup being jointly hosted by Australia and New Zealand next year.

Former cricketers Intikhab Alam and Javed Miandad as well as the PCB Chief Operating Officer Subhan Ahmed are also members in the committee.

Wasim Akram said the panel of coaches should also look after the grooming of Pakistan's junior teams.