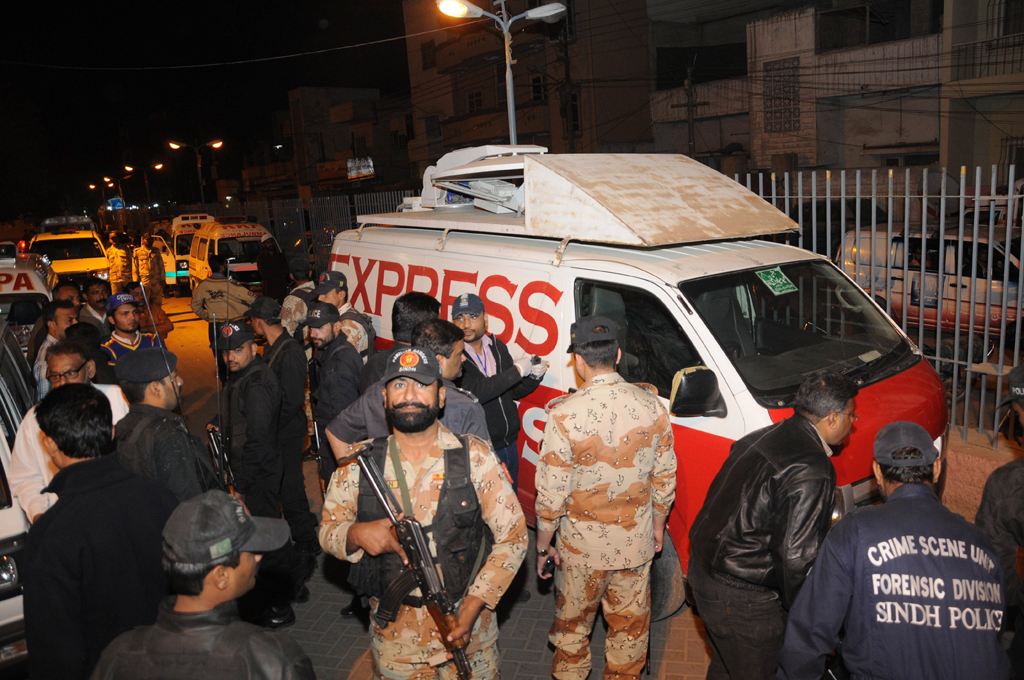 ---
ISLAMABAD:

Leaders of political and religious outfits censured the authorities over their failure to nab those responsible for Friday's killing of three Express News workers.


They heaped scorn at the interior minister for his scant attention of the incident and his attempt to pass the buck onto the provincial authorities in Sindh. The leaders contrasted his response with that of his predecessor Rehman Malik, who they said made it a point to visit the sites of militant attacks.

They also expressed resentment at the fact that the interior minister did not participate in the demonstration held against the incident while he was in Islamabad.

Awami Muslim League chief Sheikh Rashid blasted the government for failing to maintain law and order in the country, taunting the rulers that they should, therefore, distance themselves from power.

He said the murders of religious scholars, journalists, citizens and children would continue if they continued in power. Rashid said the prime minister, interior minister and other cabinet members contradict themselves in their statements. He claimed this was proof of their insincerity towards the people and urged the latter to get rid of them.
Jamiat Ulema-e-Islam-Fazl (JUI-F) Secretary General Maulana Abdul Ghafoor Haideri urged the Sindh government to take immediate action against miscreants. He also demanded that the federal government show seriousness in improving law and order.

He vowed that his party would raise its voice to provide security to the media. Pakistan Tehreek-e-Insaf chief Imran Khan's spokesman Naimul Haque offered sympathies over the killing of Express News staffers. "This is an attack on the freedom of the press," he said, reiterating that it was the state's responsibility to protect media personnel.

Haque said over 100,000 innocents had been killed in Karachi in the last quarter of a century, but none of the culprits were hanged or even arrested. "Had the culprits been punished, the situation would be different today."

PTI Information Secretary Shireen Mazari called upon the government to take immediate steps to ensure no such incident occurred in the future. "No more attacks on the media will be tolerated," she said.

Jamaat-e-Islami Secretary General Liaquat Baloch said the government and interior minister cannot excuse themselves from the crisis in Karachi.

He said the intelligence agencies should have ascertained whether the call received by Express News was really from the Taliban spokesman, or if it [the group] was being dragged into the incident. Baloch denounced the law enforcement agencies and their ineptness to stop or pre-empt violent attacks.

He also accused the government of lack of sincerity in tackling militancy. In a crisis like this, he said, a clear stance should have been taken by the government.

Published in The Express Tribune, January 19th, 2014.