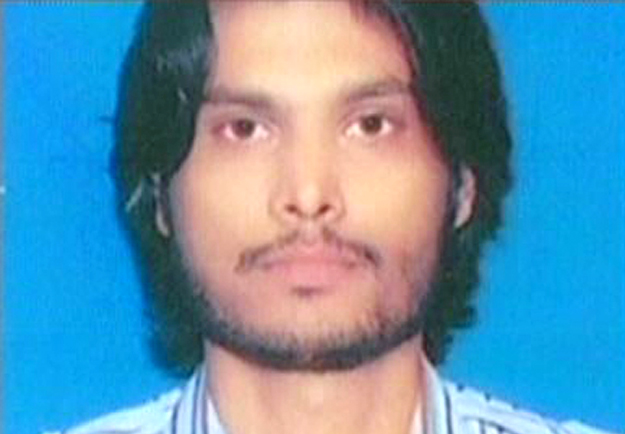 ---
KARACHI:



Even during his last moments, Waqas Aziz was every bit a hero, showing more concern for others than himself. "Mujhay chore day, un ko dekhay, (Forget about me, take care of them)," the injured technician of Express News told onlookers who were helping him.




A while after he was shot in the head and in chest, he recited the Kalma and soon succumbed to death. Waqas died on Friday evening along with a security guard and a driver when the news channel's direct satellite news gathering (DSNG) van was attacked in the North Nazimabad neighbourhood of Karachi.

Funeral prayers and burials of the three men were held on Saturday. Waqas was laid to rest in Airport graveyard, Muhammad Khalid was buried in Peerabad, while Mohammad Ashraf was buried at Qayyumabad graveyard.

"My brother was kind-hearted and generous. If anyone asked him for anything, even something precious to him, he would give it up instantly," said his younger sister, Hira.

Being the only breadwinner of the family, with parents who are retired government servants, Waqas would often be told by his family to quit the profession. "Don't go to the spot. Your adventurism can endanger your life," they used to warn.

But the 29-year-old, who had a Bachelor's degree in Technology in Electrical Engineering, wouldn't listen.

Aggrieved colleagues recalled how he was with the channel's team during the eight-day police operation in Lyari in 2012. "He was never afraid," said one fellow technician. Another colleague recalled Waqas's favourite couplet before going on an assignment: "Chalo, kay manzil bula rahi hai…"

Driver Muhammad Khalid leaves behind two children – a three-year-old and a nine-month-old baby. "He wanted his children to be educated, especially because he could not study after eighth grade," said his uncle Gul Fraz.

At security guard Muhammad Ashraf's house, his mother kept on staring at his pair of rubber slippers.

"I had just said to Ashraf's father about how mothers suffer when they lose their children in violent attacks. I didn't know that I would be one of them that very evening," said Zubeida Khatoon, wiping her tears with dupatta. "He did not talk much but now I can hear his voice echoing in the house. The pain of losing him will stay with us forever."

Sitting next to her, Ashraf's angered uncle demanded that citizens be allowed to carry weapons as the state had failed to protect them. "We should all be allowed to have guns to protect ourselves. This is the only way we can be safe."


Published in The Express Tribune, January 19th, 2014.
COMMENTS
Comments are moderated and generally will be posted if they are on-topic and not abusive.
For more information, please see our Comments FAQ