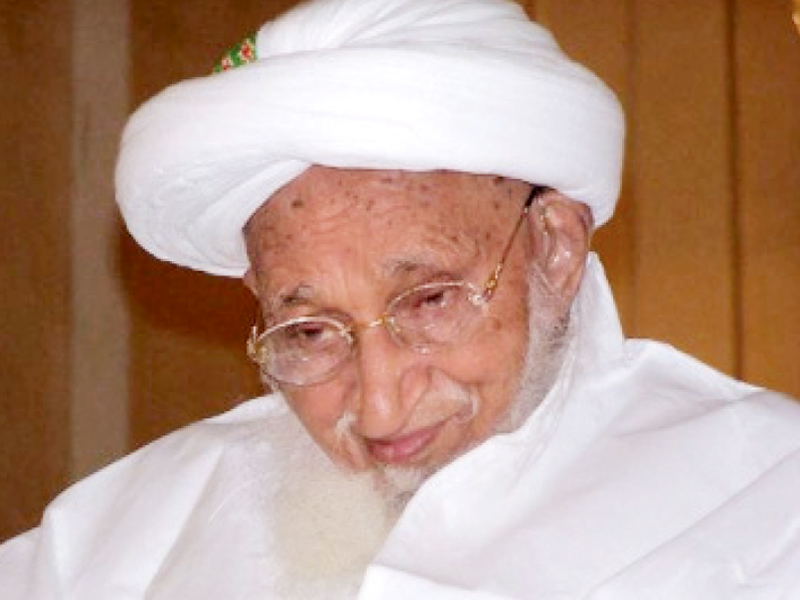 ---
NEW DELHI:



He was an Arabic scholar, an environmentalist and a dynamic leader of the Dawoodi Bohra community that claims 100% literacy.




But Syedna Muhammad Burhanuddin, the spiritual leader of the community, is no more. He died of a heart attack in Mumbai on Friday at the age of 102.

His second son, Syedi Mufaddal Bhaisaheb, was proclaimed as his successor last year.

Hundreds of his followers started pouring in at the spiritual centre in Zampa Bazaar, Surat, Gujarat.

Meanwhile, those who could, packed and headed to Mumbai to grieve the death of their leader.

Yusuf Badri, the former secretary of Surat Dawoodi Bohra Samaj, who was on his way towards Mumbai said, "It's a day of bereavement for the tens of thousands of Dawoodi Bohra community members in India and abroad as our spiritual leader is no more. I am on my way to Mumbai along with some of my community leaders and family for paying my last tributes."

Born in Surat, he was educated by his illustrious father, the late Syedna Taher Saifuddin. The former personally trained the future leader. He succeeded his father in 1965 at age 53, heralding a new era for the Bohra community.

Among his major contributions, he supervised and supported the community's literacy efforts through 400 educational institutions across the world to impart religious, spiritual and secular education.

Nurturing a deep interest in secular studies, the leader always stressed on scientific and religious education.

At the same time, he institutionalised the Islamic concept of interest-free loans, which heralded economic prosperity, enabling new entrepreneurs to venture into business, while remaining faithful to age-old Islamic business tenets. The Dawoodi Bohras are a largely business community.

On the social front, Muhammad Burhanuddin encouraged and institutionalised the tradition of mass marriages to curb wasteful expenditure on opulent weddings. In cities like Mumbai, he launched low finance housing schemes.

At a macro-level, he took direct interest in the redevelopment of old, dilapidated buildings housing over 4,000 Dawoodi Bohra families in south Mumbai.

Condolences pour in

Prime Minister Nawaz Sharif expressed deep grief over the demise of Muhammad Burhanuddin and prayed for his departed soul in his condolence remarks.

President Mamnoon Hussain, lauding his services to the people, also prayed for eternal peace of the departed soul.

A beacon of light

Separately, Muttahida Qaumi Movement (MQM) chief Altaf Hussain called him a beacon of light and said the leader had spent his entire life preaching peace, brotherhood and dignity for mankind.

Indian Prime Minister Manmohan Singh also condoled his death, saying that the leader's appeal went beyond the community as his compassion and humanism inspired people of all faiths.

Published in The Express Tribune, January 18th, 2014.