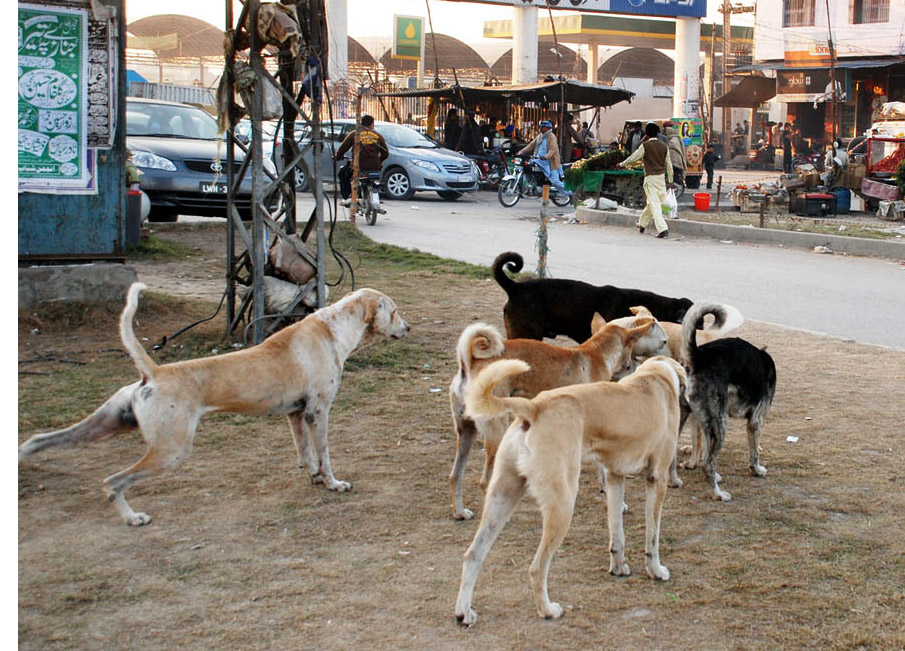 ---
PESHAWAR: At least 17,874 dog and snake bites were reported across Khyber-Pakhtunkhwa (K-P) in 2013. Even so the province has no specialised treatment centres to cater to such patients.

According to the K-P Department of Health's District Health Information System (DHIS) Cell, 17,193 dog bites and 681 snake bites were reported throughout last year.

The highest incidence of dog bites was in Mardan; 3,966 people were bitten, followed by 1,872 in Lakki Marwat and 1,782 in Mansehra.

The most snake bites – at least 87 – were reported in Abbottabad, 84 in Swabi and 83 in Mardan.

Dog days

A senior doctor at Lady Reading Hospital, Peshawar shared a large number of patients, suspected to have been bitten by rabid dogs, came to be treated in the summer of 2013. With no specific facility for animal bites, these patients could only be provided treatment at emergency wards, added the doctor.

It is imperative for those who have been bitten by a dog to receive immediate medical attention: cleaning the wound, a tetanus shot, a vaccine course, and follow ups. He went on to explain a dog bite can transfer bacteria deep into the tissue, leaving the patient vulnerable to infection and rabies.

Skipping turns

The cost of vaccines often deters people from getting the right treatment, shared the LRH doctor.  After a dog bite, a course of three vaccines has to be completed. Each vaccine costs Rs450.

Though the initial dose is provided at the emergency ward, he explained doctors advise patients to get the remaining two vaccines administered by their local doctor over the prescribed period of time.




This is where the slip occurs, he explained. Not only do patients get lazy after getting the first dose at the hospital, it is quite possible they would get the wrong vaccination by mistake.

Under your skin

A health department official admitted to the lack of treatment centres for animal bites, but was adamant the government has chosen the best medical course for the prevention of rabies. He explained the health department has initiated the use of intradermal injections, which are scientifically verified to be the most effective measure against rabies.

These vaccines are being made available at emergency units in hospitals free of cost, he added.

Dr Ameer Khan from Hayatabad Medical Complex reiterated every person who gets bitten by an should visit the nearest hospital to receive proper treatment and vaccination.

According to Dr Khan, some post-bite vaccines provide protection for a year, which should be followed up by a booster vaccination the following year.

What's your poison?

Divisional Forest Officer Neyaz Muhammad Khan told to The Express Tribune there are several species of venomous snakes in the province whose bites can cause immediate danger to one's life.

The wildlife officer revealed different species of snakes produce different kinds of venoms. Three basic types of snake venom exist; hemotoxic venom, designed to assault the cardiovascular system, cytotoxic venom which targets specific sites or muscle groups, and neurotoxic venom which attacks the brain and nervous system.

After being bitten it is crucial to identify the snake so appropriate anti-venom can be administered.

Khyber Teaching Hospital Chief Executive Inayat Shah Roghani shared the health department provides anti-venom and anti-rabies vaccines albeit in very limited quantities.

The National Institute of Health (NIH), Islamabad provides anti-venom and anti-rabies vaccines as well while district headquarter hospitals also purchase these drugs from the open market, disclosed Public Health department official Safiullah Khan. He claimed every district hospital treats bite victims free of cost.

Published in The Express Tribune, January 17th, 2014.
COMMENTS
Comments are moderated and generally will be posted if they are on-topic and not abusive.
For more information, please see our Comments FAQ