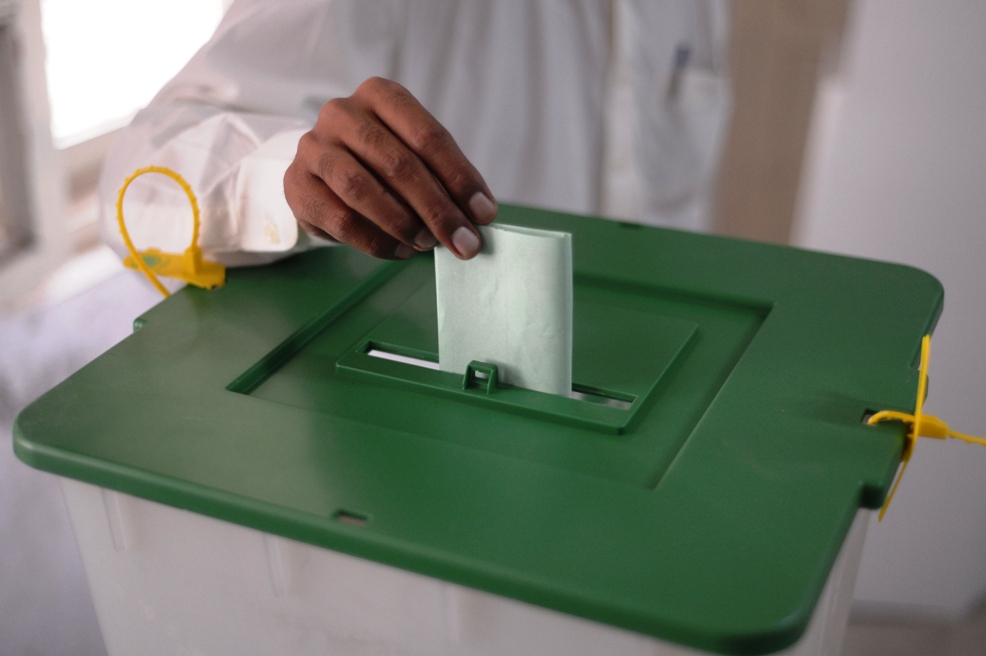 ---
After a Lahore High Court order gave the Punjab government time to complete delimitations, the Election Commission of Pakistan (ECP) on Saturday announced postponement of Local Government Elections in the province, Express News reported.

Punjab local bodies polls had been scheduled for January 30, but will now be held only after authorities complete delimiting constituencies all over again, a process which could take six to eight months.

New delimitations can be carried out only after Section 10 of the Punjab Local Government Act (PLGA) 2013 has been amended as necessary.

On December 31, 2013, the Lahore High Court declared Punjab's delimitation laws — Sections 8 and 9 — illegal. The court ordered that a new law be created and implemented to tackle the issue of delimitation.

Following the ruling, the Pakistan Muslim League-Nawaz leadership met in Lahore and estimated a period of several months before the relevant clauses of the PLGA 2013 were amended.

The ruling is considered by many — especially PTI — to have given the government a pretext to defer the polls and devise a strategy to delay them till 2019.

PTI Punjab President Ejaz Chaudhry said the local government elections must be held on time even if it meant using the previous delimitations.

"The PTI is willing to accept that rather than a delay in elections that should have been held five and a half years ago," he said.