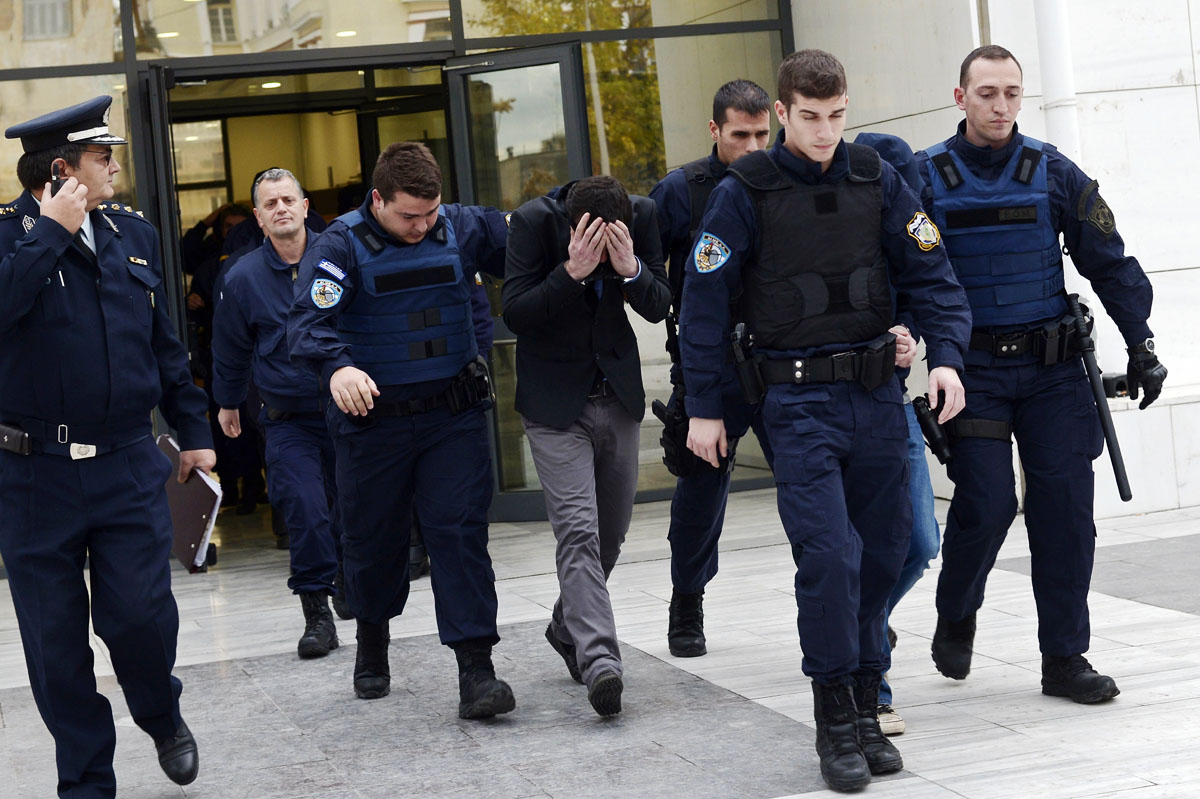 ---
ATHENS: Two suspected members of the Greek neo-Nazi party Golden Dawn went on trial on Wednesday accused of stabbing a 27-year-old Pakistani man to death.

Dionyssis Liakopoulos, 25, and Christos Steriopoulos, 29, risk a life sentence if found guilty of the drive-by killing of Shehzad Luqman in Athens last January.

They were arrested a few hours after the murder when a taxi driver who witnessed the attack reported their motorbike numberplate to police.

According to the driver, the pair drove up behind the victim and assaulted him as he cycled near the Athens Acropolis.

A search of Liakopoulos' home uncovered leaflets from the neo-Nazi party Golden Dawn, according a to a police source.

Both men deny being members of the party.

Human rights and immigrant defence groups have called a rally for later on Wednesday outside the Athens courtroom, where the trial opened under a heavy police presence.

Hearings were suspended shortly after the trial opened to settle procedural matters, including to allow time for the victims' parents to arrive after their plane from Lahore was delayed.

The case is coming to trial three months after the fatal stabbing of a leftist rapper by a Golden Dawn supporter, which paved the way for a crackdown on the neo-Nazi group with six of its members charged with belonging to a criminal group.

Formerly on the fringe of Greek politics, Golden Dawn has seen its popularity soar as it taps into widespread anger over immigration and austerity reforms in debt-ridden Greece.
COMMENTS (2)
Comments are moderated and generally will be posted if they are on-topic and not abusive.
For more information, please see our Comments FAQ