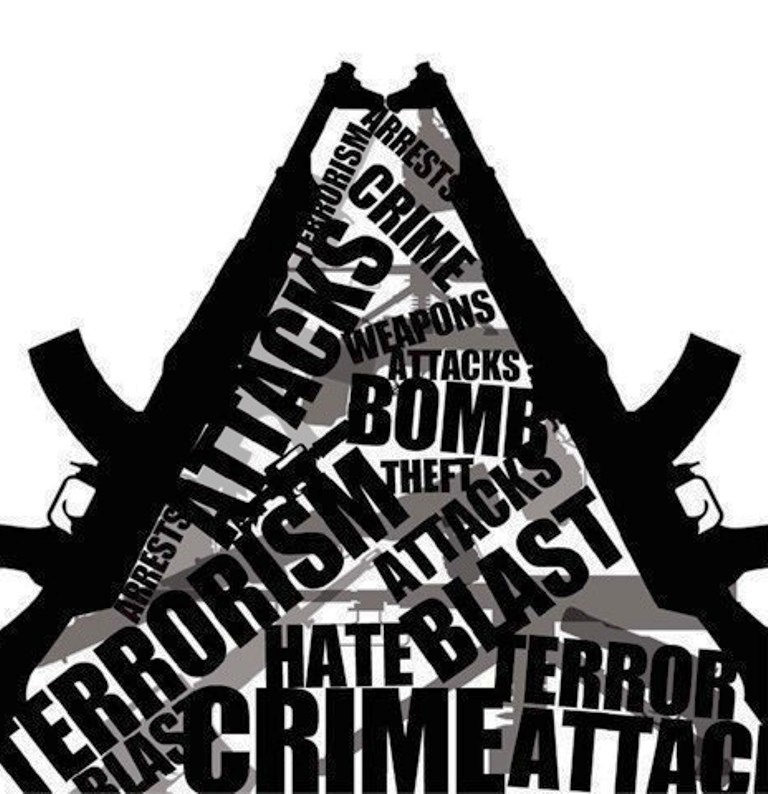 ---
LAHORE:



"Terrorism is not linked to poverty and economic disparity when there are other factors contributing to the complex dynamics of a country like than 50,000 casualties in the 10 years," Advisor to the UK High Commission in Pakistan Manzar Zaidi said on Friday.




He was talking at the international conference titled Social Change and Security Imperatives: Challenges for leadership and democratic governance in Pakistan.

The two-day conference was organised by the Centre for Public Policy and Governance and the Embassy of France at the Forman Christian College.

"We need to determine the context and meaning of acts of terrorism," he said.




He was reading a paper on challenges and opportunities for designing a counter-terrorism policy.

"Whether it is warfare, criminal activity or a manageable security threat, terrorism needs a clearer contextual relevance," he said.

He said males in the Pakistani society were far more militant than females.

He pointed to a growing "radical rhetoric" among the youth.

"Despite the radical elements, the Pakistani youth also exhibits moderate behaviour. So while most Pakistanis will talk radical, they will behave differently."

He said the rich continued to amass wealth and he was of that view that income inequalities did generate resentment.

He said even though there had been several peace agreements, dialogue terrorist groups had only been "cosmetic."




He said the country lacked a strong police force to maintain security.

"The absence of an accurate threat perception has added to the gravity of the problem," said Muhammad Amir Rana, the Pakistan Institute of Peace Studies director.

He presented research on development of a counter-terrorism policy.

Rana said increasing casualties in the War on Terror had contributed to the general feeling of insecurity.

He 19,000 out of 50,000 causalities since 2001 had been civilian.

He reminded the audience that 25,000 militants had also been killed in 1,500 operations in the country.

Rana said the Cabinet Committee on National Security was tasked with preparing a counter-terrorism policy, establishing a counter-terrorism force, dialogue with certain Taliban groups and revamping the National Counter Terrorism Authority (NACTA).

He said, "NACTA is functioning only to attract foreign funding."

Ayesha Siddiqua said there was no link between poverty and terrorism.

"The problem with our state is that we have a colonial state with a feudal attitude," she said.

Her presentation, titled Petty Bourgeoisie, Petty Mullah and Petty Politicians, included pictorial evidence of growing radicalism in public spaces.

"Violence is a tool various groups will use to negotiate their strength," she added.

She said as urban bourgeoisie became a part of the cycle of violence a wedge was created between the upper classes of the society.

She said Pakistan was now in a "strong nationalism, strong religionism' state and had turned into a "hybrid theocracy," wherein there were very few liberal spaces left.

"50 per cent of the Pakistani territory consists of ungoverned areas … for rebels having access to revenue and resources otherwise not in control of the government," said Raza Rumi, a senior research fellow at the Jinnah Institute.

Rumi said the country had faced the menace of terrorism prior to 2001 as well.

Rumi said terrorism was a largely a "middle class, urban phenomenon" countering and not linked to poverty.

He said almost 2,000 terrorism suspects had been released, out of which more than 700 had gone back to the same terrorist organisations.

"Unfortunately, many terrorist organisations have been nurtured for state imperatives," he said.

Published in The Express Tribune, December 14th, 2013.
COMMENTS
Comments are moderated and generally will be posted if they are on-topic and not abusive.
For more information, please see our Comments FAQ