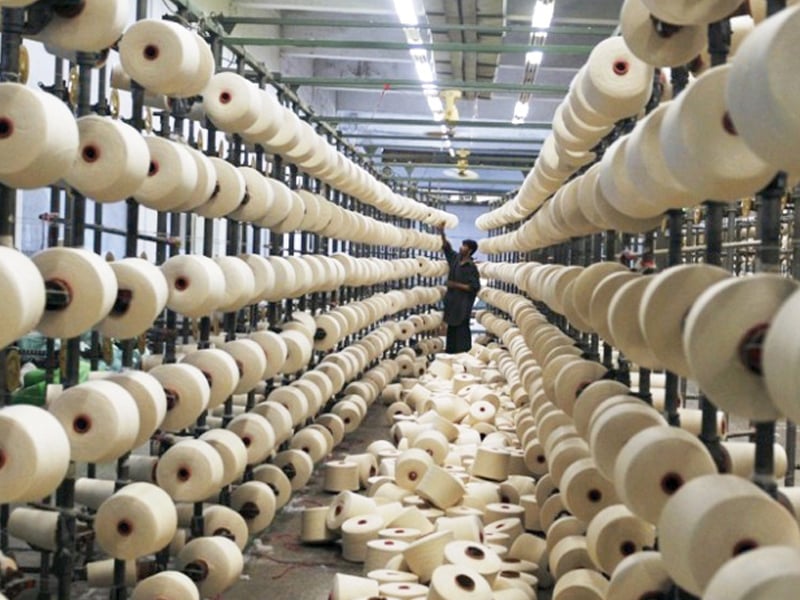 ---
KARACHI: Textile tycoons, government officials and financial analysts all converge on one point that the grant of European Union's GSP Plus status to Pakistan is going to spark investment, create jobs and give a big boost to Pakistan's economy in coming years.

A long wait has come to an end as Pakistan has qualified for the generalised scheme of preferences, better known as GSP Plus, of the 28-nation European bloc.

The EU parliament on Thursday approved the preferential status for all the countries that had applied for special concessions on duties.

One of the biggest beneficiaries of the greater market access and duty concessions would be the textile industry of Pakistan that exported over $13 billion of products in the last fiscal year, constituting more than half of total exports worth $24.6 billion.




"This is the biggest news for Pakistan's economy in recent years," Gul Ahmed Textile Mills Executive Director Ziad Bashir said, referring to the inclusion of Pakistan in the list of countries that won the GSP Plus status.

Bashir, like other businessmen associated with the textile industry, has praised the government for effective lobbying and successful diplomacy.

GSP Plus, which will come into effect from January 2014, would attract new investment in the textile sector, leading to hiring of more workers in coming years.

"I think the GSP Plus will at least give a 10-15% boost to textile exports because of new investments in machinery, efficient energy systems, etc," said Bashir.

This positive news has not come as a big surprise. The government and private sector have been eagerly waiting for voting in the EU parliament, especially after Pakistan got majority vote in the EU's International Trade Committee in the first week of November.

Under the scheme, textile exporters can sell most of their products to EU states at concessionary rates of duty or without any duty, making the goods cheaper for European importers. Duty concessions will be for four years up to 2017.

According to industry officials and initial details coming from Europe, the tariff lines covered under the GSP Plus are around 6,000, accounting for 91% of total tariff lines. It is expected that Pakistan will benefit from almost 2,500 tariff lines, of which around 900 are related to the textile sector, brokerage house Topline Securities said in a report.

"We believe textile exports can be increased by at least $500 million to $1 billion in the next 15 months," All Pakistan Textile Mills Association (Aptma) Central Chairman Yasin Siddik told The Express Tribune. Aptma is looking to create 300,000 to 400,000 new jobs in the next one year.

Leading industrialists believe textile exports can be boosted by at least $1 billion a year despite persistent challenges like law and order and energy shortage.

However, Aptma insists textile exports can be doubled to $26 billion in five years. To achieve that, its leadership is pressing the government to pay heed to their demands. "Supply of electricity and gas to the sector should be ensured on a priority basis," Siddik said.

With the many positives, law and order, energy shortage and lack of effective planning are some of the big hurdles that stand in the way of  increasing exports.

Published in The Express Tribune, December 13th, 2013.

Like Business on Facebook, follow @TribuneBiz on Twitter to stay informed and join in the conversation.