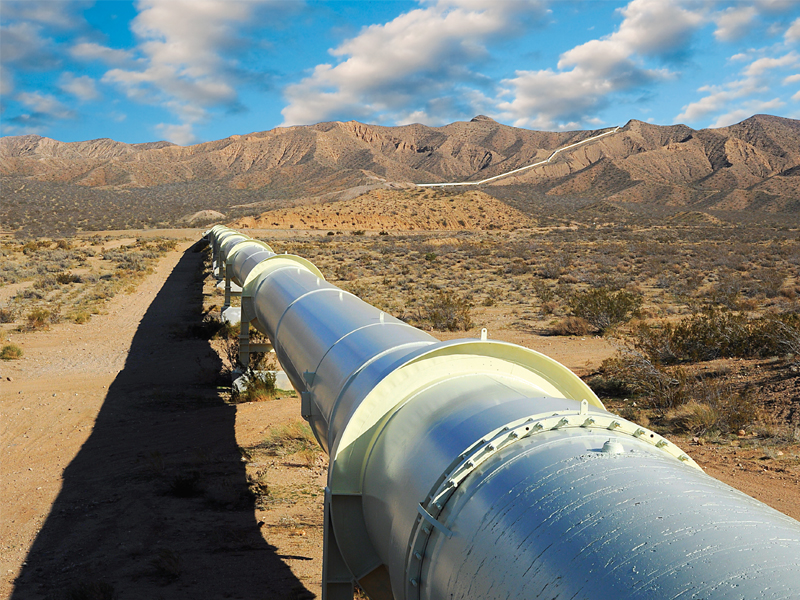 ---
ISLAMABAD: In the strongest signal in months, Pakistan announced on Tuesday it had agreed with Iran to speed up implementation of the much-delayed gas pipeline project designed to link Iran's giant South Pars gas field with consumers in South Asia.

The United States opposes the $7.5-billion project because it could violate sanctions imposed on Iran over nuclear activities Washington suspects are aimed at developing an atom bomb, although Tehran denies this.

The announcement comes after the Federal Minister for Petroleum and Natural Resources Shahid Khaqan Abbasi traveled to Tehran with a high powered delegation to kick start work on the pipeline. Facing a massive energy crisis, gas for consumers was curbed for two days in Punjab on Tuesday, highlighting just how severe the crisis is and how badly Pakistan needs the gas injection from Iran.

But little progress has been made on the pipeline in Pakistan for lack of funds and warnings it could be in violation of US sanctions, threatening string of aid that Pakistan gets.

Iran, for its part, has spent hundreds of millions of dollars and nearly completed the 900-km (560 mile) pipeline to the Pakistan border.

The Ministry of Foreign Affairs release said both sides had agreed to speed up work to finish construction of the pipeline.

"It was also agreed that a meeting will be held shortly between the experts of both sides to review parameters for accelerating work on I-P Gas pipeline," the foreign ministry said in a statement.

It did not say when the pipeline would be completed. Abbasi was accompanied by Secretary Petroleum Abid Saeed and MD of the Pakistan's Interstate State Gas System Mobin Saulat.

The major enabler for the breakthrough could be the pact between Iran and global powers that would see the US relax some of the restrictions.

Iran agreed with six world powers last month to curb its nuclear programme in return for some easing of sanctions in a landmark pact seen as a first step towards resolving a decade-old dispute over the nation's nuclear programme.

Under the contract, Iran would export 21.5 million cubic meters of gas per day to Pakistan from next year.
COMMENTS (20)
Comments are moderated and generally will be posted if they are on-topic and not abusive.
For more information, please see our Comments FAQ