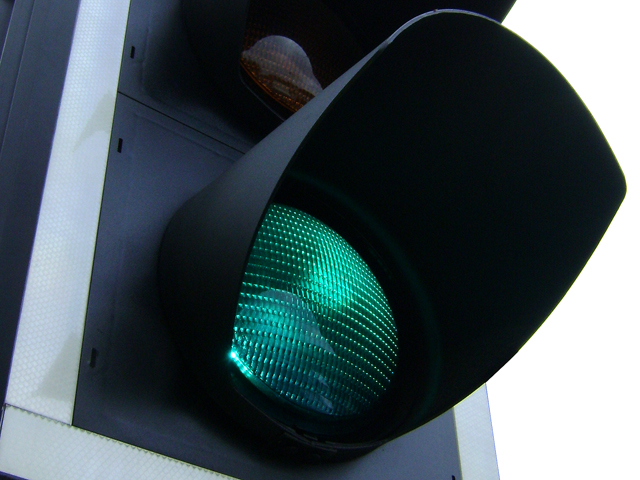 ---
KARACHI:



The month of November saw an upward trend in fatal car accidents in areas that fall under the jurisdiction of the Defence Housing Authority (DHA) — most of them because the traffic signals either did not work or were not installed.




At least 15 signal posts on main intersections stand uselessly in the middle of bustling roads, their red, yellow and green lights either malfunctioning or dead.

Jarring, black skid marks seen along many roads stand out in jolting contrast to the meticulous white lines drawn to keep vehicles in order.

While these may be tell-tale signs of sports car drifting - a favourtite hobby of the young elite - these marks are aide-memoires of lives altered to the residents of the vicinity, those who have seen these marks appear.

Tales of trauma

"A horrifying accident occurred just three days ago when a speeding truck crushed three people to death, including two women, as they were crossing an intersection at Khayaban-e-Shahbaz," recalls Shafiq Ahmed, a DHA resident. "There was no signal there."

There are no signals on most intersections on Khayabans Badar, Roomi, Khalid, Iqbal and Qasim either.




Unfortunately, crowded areas host the same state of affairs. Signals erected on the streets in front of the Rahat and Bukhari parks are not functioning, and the signal at an important junction, near the Korangi bridge and Aisha mosque, is extremely dirty, making it nearly impossible for the driver to observe its colours in broad daylight.

"At Khayaban-e-Shujat, near Neelum Colony, some signals remain permanently green. On the other side of the road, they constantly flash yellow," says a shopkeeper. "This is why road accidents are a routine matter at this particular intersection."

In the same vein, traffic signals installed towards the end of Khyaban-e-Itehad, where the dangerous intersection near Salt and Pepper restaurant is located, are out of order. Layers and layers of the dirt on these posts suggest no one has bothered to repair them for quite some time.

Even in newly built localities, such as Phase VIII, where residential and commercial activity is increasing, no arrangements have been made to maintain vehicular discipline. Intersections near the Moeen Khan Cricket Academy serve as an example.

Who to blame?

According to many residents, the Defence Housing Authority management should be questioned - it is expanding the area by launching expensive residential and commercial projects but has failed to install traffic signals.

And yet, according to Zafar Naveed, the traffic signals contractor for Defence who agrees that most of the signals are out of order, the Clifton Cantonment Board (CBC) has some explaining to do.

"The CBC has not released [our] company's salaries for three months," complained Naveed. "Our staff is working without pay, so we only address a problem when we get a complaint from someone."

The DHA helps install the signals but it the board's responsibility to release the salaries of the contractors, he says.

The chairperson of CBC's traffic signal committee did not respond to repeated attempts of cellular contact.


A survey of DHA shows that nearly 26 traffic signals in the posh neighbourhood either don't work or have not been installed, leading to a rise in fatal accidents. DESIGN: TALHA KHAN

1. Akhtar Colony, Khyaban-e-Ittehad

2. Saadi intersection

3. Jaami Commercial Street

4. Rahat Park

5. Muhafiz intersection

6. Aisha Masjid

7. British School

8. Popular Avenue

9. Khayaban-e-Hafiz

10. Near telephone exchange

11. Khayaban-e-Badar intersection

12. Khayaban-e-Badar

13. Saba Avenue

14. Gizri Avenue

15. Gizri Road

16. Khayaban-e-Hafiz (Sultan Masjid roundabout)

17. Zamzama Boulevard

18. Khayaban-e-Hafiz

19. Pakistan Institute of Tourism and Hotel Management

20. Habib Metropolitan Bank at Saba Avenue

21. 26th Street

22. Saba Avenue

23. Saba Avenue and
Khayaban-e-Muslim intersection

24. Salt and Pepper Restaurant

25. Saba Avenue

26. 26th Street intersection at Khayaban-e-Ittehad

Published in The Express Tribune, December 10th, 2013.
COMMENTS (8)
Comments are moderated and generally will be posted if they are on-topic and not abusive.
For more information, please see our Comments FAQ