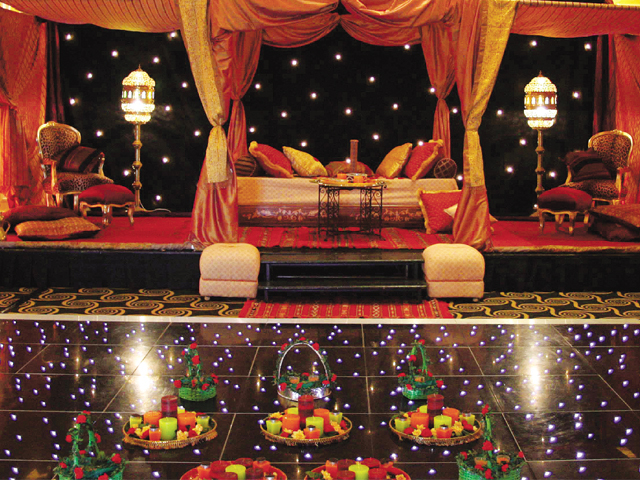 ---
LAHORE: The Lahore High Court on Friday issued notices to the District Coordination Officer and Inspector General of Police Punjab demanding a reply to a petition challenging raids on residences allegedly hosting wedding festivities after 10pm. 

Justice Ayesha A Malik issued the order on the petition of Advocate Ishtiaq Chaudhry.

Chaudhry had claimed that being hospitable to guests in wedding events was an important part of local traditions.

The petitioner stated that the events were a great outlet for families to interact and argued that these could not be limited to a specific deadline.

He contended that enforcing the time limit of 10pm on wedding events inside the house was a violation of fundamental rights under the Constitution.

Chaudhry said that the Marriage Function Act was not enforceable in private homes and claimed that authorities were misusing the law. He further claimed that district administration was conducting these raids under the pretense of imposing section 144.

The Judge, in this instance, observed that section 144 has not been imposed in such a situation in the history of Pakistan.

The petitioner urged the court to term such raids as illegal.

Earlier, cricketer Wahab Riaz was arrested for violating Section 144 of the Code of Criminal Procedure and Section 8 of the Marriage Act 2003 by arranging a "late night" party in connection with his marriage at his residence in Garden Town on November 24.

On Tuesday, a judge granted bail to Riaz against Rs50,000 surety bonds. The cricketer sought adjournment of the proceedings till after his marriage, scheduled next month.

The FIR was registered by Town Municipal Officer Muhammad Amir, who said that he and his team had found Wahab violating the "one-dish" and the "10pm" rules.
COMMENTS
Comments are moderated and generally will be posted if they are on-topic and not abusive.
For more information, please see our Comments FAQ