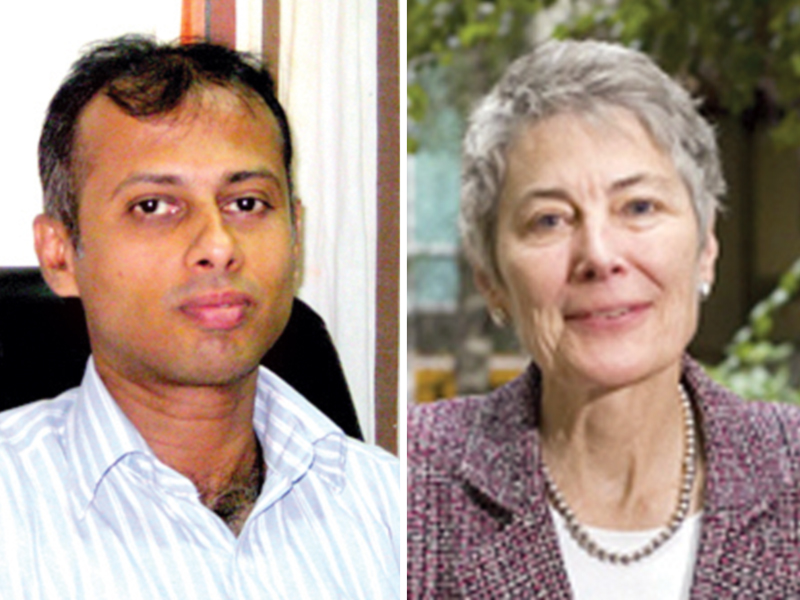 ---
KARACHI: A constellation of academics, including several from Harvard University, will descend on Karachi in January for the South Asian Cities Conference which its organisers hope will be the "Davos" of urban planning.

"What we're starting here will be important for not just Pakistan but the region," hoped organiser Yawar Abbas Jilani at a press conference to announce the details of the event (January 9 to January 12) on Thursday at the Alliance Française de Karachi.

The Karachi 2014 conference will have a keynote, guest speakers and the usual panel discussions but what the organisers hope will set it apart is its inclusivity. The conference secretariat's Khadija Jamal Shaban explained that registration is free and thus anyone from anywhere in Karachi can attend. Nearly 1,500 people have already signed up. But aside from that, the experts and academics will take part in break-out sessions in which they can interact with the audience. And while the organisers are not going to disclose the location just yet, they promised it would be centrally located and "historic".


Rahul Malhotra, Nabeel Hamdi

The organisers will spread the word by plugging into a network of universities and their diverse student body and non-government organisations working with communities to ensure that as many people, especially common citizens and residents attend. But more importantly the conference also seeks to educate legislators and have government bodies at the table (such as say the Karachi Building and Control Authority).

In fact, the government of Sindh is involved through its planning and development department. "The condition of our cities and their rapid growth are the concern," explained Khalid Siddiqui of the planning and development department. We will have to ask ourselves what kind of cities we want in the future, whether it is Mirpurkhas, Dadu, Karachi, Quetta, he said.

The beauty of this conference is also that it marks a continuation of the first Pakistan Urban Forum conference held in Lahore by the Punjab government in March 2011. It decided that the conference would be held every two years in different cities. Peshawar is next, followed by Quetta, Islamabad and then back to Lahore.




This time the focus will be on topics such as city governance, histories of South Asian cities, memory and conservation of the built environment, housing informal and formal. The goal is to not only share knowledge but develop consensus on city making. The organisers are keen for regional lessons to be shared so that they can be adapted by others. Of course, they are mindful that slavish copying isn't always a solution. "Unlike most large cities around the world, a common underlying theme that permeates through each South Asian city is the shared colonial past," said a description of the conference in a handout. "This shared past coupled with the prominent role cities like Colombo, Dhaka, Karachi, Mumbai, Delhi and Lahore are projected to play in the world arena, merits a deeper look into understanding the contemporary South Asian city."




To discuss these complexities is a top notch line-up of international experts: Professor Nabeel Hamdi, the Emeritus Professor of Housing and Urban Development at Oxford Brookes University; Prof Spiro Pollalis, a design technology and management expert at Harvard's design school; Prof Rahul Malhotra who chairs the department of Urban Planning and Design at Harvard University's Graduate School of Design; Prof. Jennifer Leaning, who is Harvard's François-Xavier Bagnoud Professor of the Practice of Health and Human Rights; Dr Jagath Munasinghe of the University of Moratuwa, Sri Lanka; anthropologist Kamran Asdar of the University of Texas at Austin; former mayor of Bogota famed for bringing it BRTS Enrique Penalosa. And of course, our very own Arif Hasan.

Academic partners include IBA, NED, Szabist, Mehran, Indus Valley and Dawood universities and schools and the Aman Foundation. For further details visit pakistanurbanforum.com

Published in The Express Tribune, November 29th, 2013.
COMMENTS (3)
Comments are moderated and generally will be posted if they are on-topic and not abusive.
For more information, please see our Comments FAQ