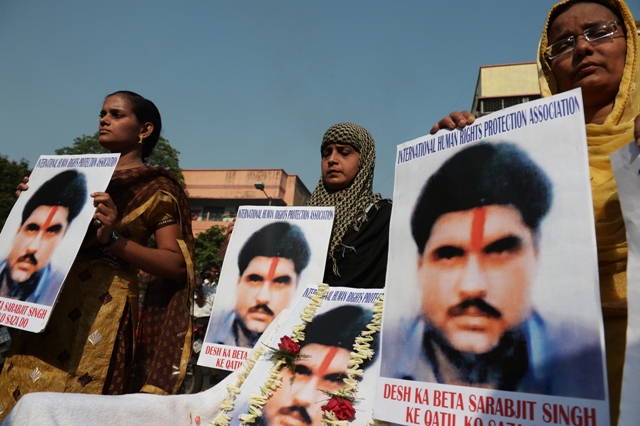 ---
Indian external affairs ministry spokesperson Syed Akbaruddin tweeted on Monday that Pakistan had handed over belongings of Indian spy Sarabjit Singh to the Indian Mission in Islamabad.

Akbaruddin in his tweet said Pakistan has handed over 36 items belonging to Sarabjit. The Indian mission will make the arrangements to send the Sarabjit's belongings to his family in India.


India's Mission in Islamabad receives 36 items belonging to late Sarabjit Singh. Will make arrangements to send it to family members.

— Arindam Bagchi (@MEAIndia) November 25, 2013


In August, Indian foreign ministry formally requested Islamabad to facilitate return of Sarabjit's clothes and other belongings – retained by  jail authorities in Lahore – to his family.

Sarabjit, an Indian agent, was arrested for terrorism in 1991 and sentenced to death but it was delayed indefinitely. He was attacked by some inmates in April this year. He succumbed to his injuries on May 1, 2013.