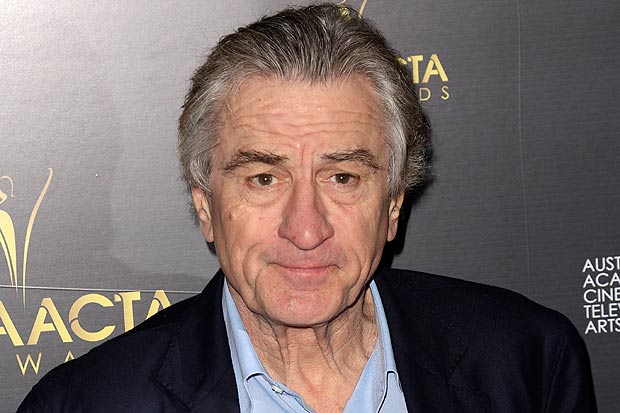 ---
For Hollywood legend Robert De Niro, his trip to India has not been so worthwhile after all, as he has unwittingly gotten tangled up in a sexual assault case. 

De Niro was put up in a VIP suite close to the elevator where Indian daily Tehelka's editor-in-chief Tarun Tejpal allegedly assaulted a junior colleague. As a result, the legendary 70-year-old Hollywood actor's name has inadvertently been mentioned twice in the first information report filed by Goa Police. De Niro was also the subject of a question from a reporter directed to Goa's Deputy Inspector General (DIG) O P Mishra.

When asked if the police would question the Godfather II star because of his physical proximity to the scene of the crime, Mishra said, "This is an investigation and many things are likely to emerge. Whosesoever's testimony is required for investigation will be taken."

Robert De Niro was the star speaker at the Tehelka ThinkFest, a highbrow conference held in Goa on November 8 and 9. De Niro's name was mentioned twice in the FIR filed by the Goa Police after an official complaint was registered by the victim to Tehelka's managing editor Shoma Chaudhury. The complaint says Tejpal used meeting De Niro as an excuse for luring the young woman into the lift and assaulting her twice, over two days.

"Let's go wake up Bob [De Niro] he said, and I asked him why he wanted to do that. I then realised that Tejpal was simply pressing buttons on the lift's panel to make the elevator stay in circuit, preventing it from stopping anywhere, and for the doors to open," says the FIR in one instance, quoting extensively from the written complaint sent by the victim to Chaudhury.

The woman claims that Tejpal assaulted her twice, on November 7 and 8. The police may also question three Tehelka staff in regard to the sensational case. Mishra said that Goa Police have obtained CCTV footages from the hotel and are examining it. While Mishra refused to comment on the possibility of Tejpal being taken into custody, according to zeenews.india.com, sources in the Delhi Police said on Saturday that his arrest is imminent.

Published in The Express Tribune, November 26th, 2013.

Like Life & Style on Facebook, follow @ETLifeandStyle on Twitter for the latest in fashion, gossip and entertainment.