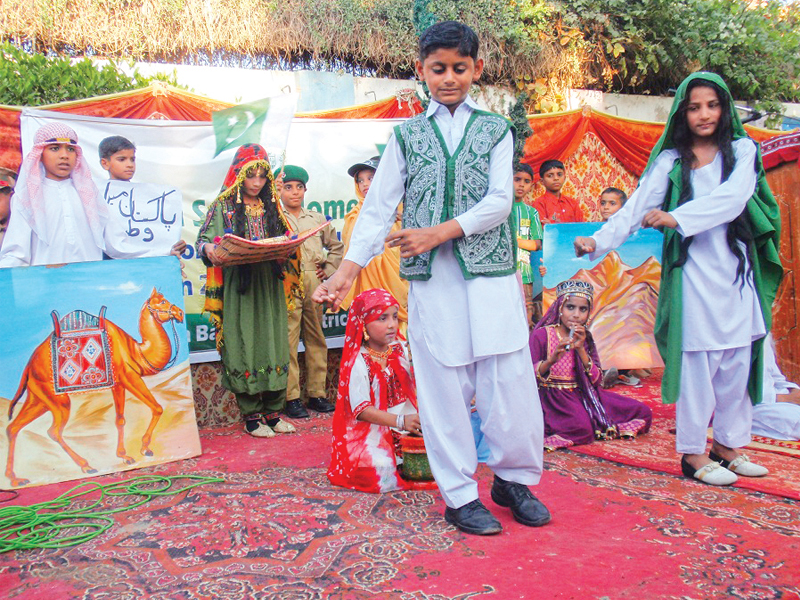 ---
SUKKUR: Eight-year old Tanveer was brought to the Pakistan Sweet Home in Sukkur after he lost his father to a tribal feud. In addition to boarding, Tanveer is also getting quality education at a public school.

In a brief speech on the occasion of Universal Children's Day celebrations at the centre on Wednesday, Tanvir was quick to explain that though he missed his mother, who visited him every fortnight, the void was filled by the love and care showered upon him by Amma Gul Jan at the Home.




Thanking the government and the Baitul Maal's chairperson, Zamrud Khan, for the initiative, Tanveer reported that around 28 homes were housing approximately 2,800 children across the country. "There are still thousands of orphans who need care and attention, so I appeal to the government to establish more homes to accommodate them," he said.

On the occasion, residents of the home, decked up in colourful dresses, presented tableaus to the delight of the audience. "This was the dream and vision of Shaheed Mohtarma Benazeer Bhutto," the Baitul Maal's district officer Shabbir Memon told The Express Tribune. He added that the leader wanted to establish homes for children, whose parents had died in the struggles for democracy and prosperity, where they could not only live in peace but have access to proper education as well.

The Pakistan Sweet Home in Sukkur, established in August 2011, has a capacity of housing 100 children between the ages of four to six. According to Memon, the children at the home belong to different districts, including Sukkur, Shikarpur, Kandhkot, Jacobabad, Ghotki and Khairpur. Most of these children have lost their fathers either in the floods or in tribal feuds.

Each attendant or 'mother' at the Pakistan Sweet Home has to take care of 10 children. Gul Jan is one of ten mothers employed at the home. The children simply adore her for the caring nature. "In all, I have 16 children - six at home and 10 here at the centre," she smiled. All the 'mothers' are required to live at the premises round-the-clock and are allowed to visit their families once a week.

Speaking as chief guest at the occasion, Sukkur's deputy commissioner Shahzad Tahir Thaheem expressed his joy for having been given the opportunity to patronise the children.

Thaheem announced to donate land for the construction of another centre, adding that funds had already been granted for the purpose. In this way, the centre's management could spend the money saved from the building's rent to provide more facilities for the children, he hoped.

Published in The Express Tribune, November 22nd, 2013.