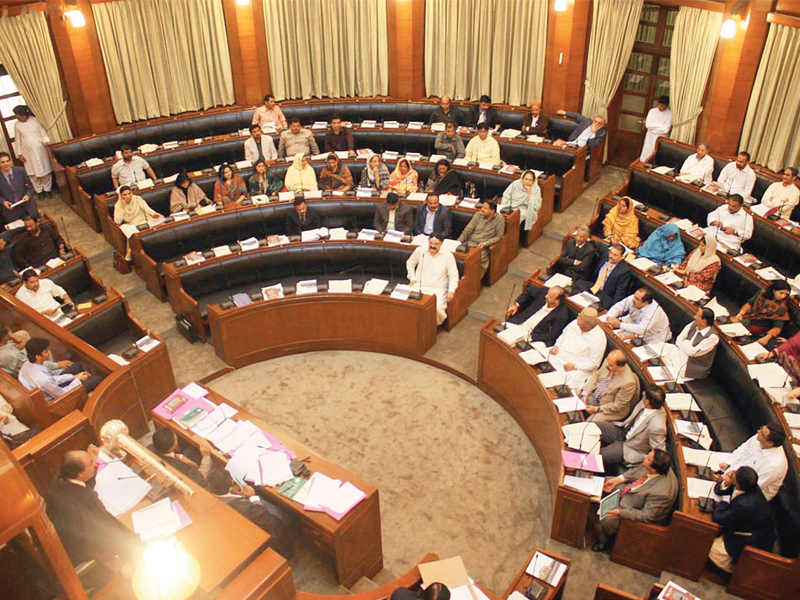 ---
KARACHI: Sindh Assembly has passed a resolution against the controversial remarks made by the Jamaat-e-Islami (JI) ameer Syed Munawar Hassan on Monday, Express News reported.

Various political parties including the Pakistan Muslim League-Nawaz (PML-N), Pakistan Peoples Party (PPP), Pakistan Muslim League-Functional (PML-F) and Muttahida Qaumi Movement (MQM) presented the resolution in the Assembly.

Hassan should take his statement back and apologise to the whole nation, the lawmakers said in the Assembly and they emphasised that a person who kills innocent people can never be called a martyr.

"Anyone who does not condemn this statement is not a true Pakistani," said PPP MPA Sharmila Faruqi in a statement to the media.

Hassan had called the slain Tehreek-e-Taliban Pakistan (TTP) chief Hakimullah a 'martyr.'

Moreover, in a recent TV programme the JI chief had reportedly said that if an American who died on the battlefield was not a martyr, then his backers were also not martyrs because they were chasing the same goal. This was implicitly directed towards the Pakistan Army.
COMMENTS (8)
Comments are moderated and generally will be posted if they are on-topic and not abusive.
For more information, please see our Comments FAQ