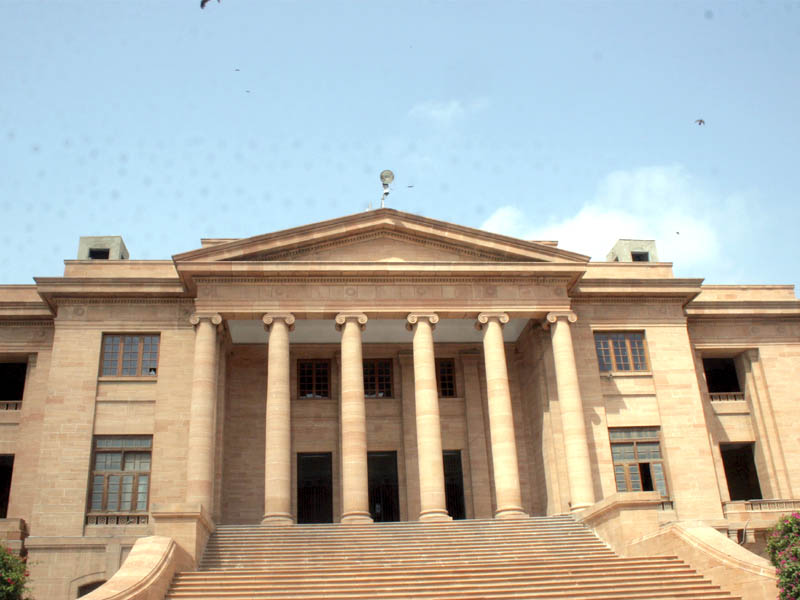 ---
KARACHI: A former legislator, Mureed Ali Shah, has sought a stay order from the Sindh High Court (SHC) against the ongoing delimitation process.

He told the judges that the Sindh Assembly had enacted the Sindh Local Government Act (SLGA) 2013 to achieve an accurate representation of the democratic set-up. The local government secretary issued a notification on September 26, 2013, appointing divisional commissioners to hear the objections and decide the appeals or objections against the delimitation proposals for the purpose of holding local body elections in the province, he said.

The secretary also issued another notification, appointing the deputy commissioners as delimitation officers of the local councils established under the SLGA 2013. The officers were required to carry out delimitation on the basis of population as per the guidelines, said the petitioner.

The population of union councils and union committees may be determined by the government, but the chief secretary has intentionally not fixed the population criteria of union councils in SLGA 2013 in order to influence the composition of the UCs for their convenience, alleged Shah.

He said that on October 21, he submitted proposals to the chief secretary and other authorities, informing them that the lawmakers were influencing the composition of the union councils for their own convenience and personal gain in connivance with the delimitation officer. "The delimitation officer manoeuvered and designed the union councils illegally in violation of Section 10 of the SLGA 2013," he claimed.

"The delimitation officer has not even kept the self-made criteria uniform," the petitioner highlighted, asking the court to declare the notifications issued by the local government secretary illegal, mala fide and unconstitutional. He also requested that the respondents, their officers, agents and cronies be restrained from conducting delimitation.

On Monday, the bench issued a notice to the chief election commissioner, provincial chief secretary and local government secretary to file comments by November 7.

Published in The Express Tribune, November 6th,2013.
COMMENTS
Comments are moderated and generally will be posted if they are on-topic and not abusive.
For more information, please see our Comments FAQ