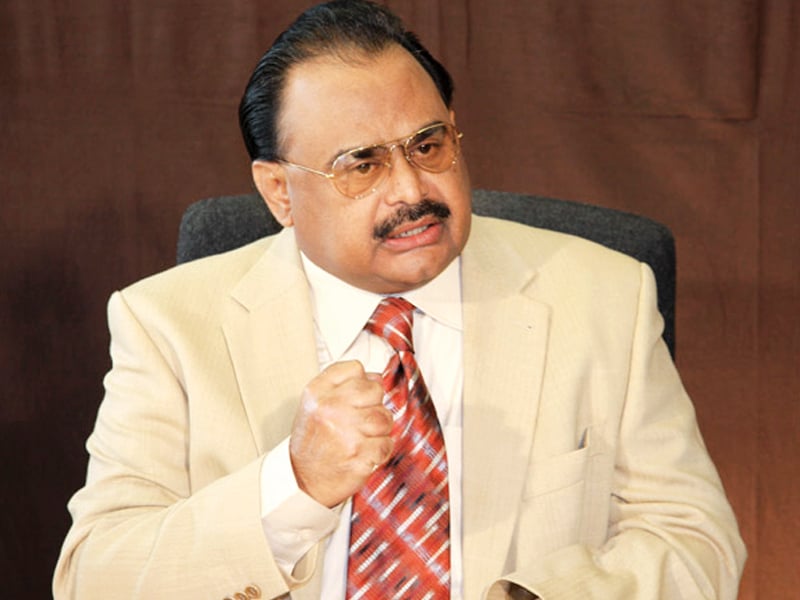 ---
Muttahida Qaumi Movement (MQM) chief Altaf Hussain condemned Jamaat-e-Islami ameer Munawar Hassan's statements in which he termed the late Tehreek-i-Taliban Pakistan chief Hakimullah Mehsud a 'martyr.'

In a press release issued by the MQM, Altaf said every child in Pakistan knows that 7,000 security officials and more than 40,000 innocent citizens, including some ulema and religious scholars, have been killed by the Taliban.

Altaf asked the ulema and scholars whether the "murderer of thousands of innocent citizens" can be called a 'martyr.'

"I believe that calling the Taliban leader's death 'martyrdom' is against the teachings of Islam and of Prophet Muhammad (pbuh)," he added.

The JI chief on Sunday had said that Hakimullah was a martyr, urging the Taliban to carry forward the talks with the government.

Altaf Hussain is not the only political leader who has criticised Munawar Hassan's comment. Earlier that day, Pakistan Peoples Party chairman Bilawal Bhutto Zardari did not mince words in a tweet about the JI leader's 'martyr' statement.


JI proving once again they were always anti-PK &still r anti-PK by declaring HM shaheed.Some1 shld do 2 'em wht Bangladesh did w/ their JI.

— BilawalBhuttoZardari (@BBhuttoZardari) November 4, 2013