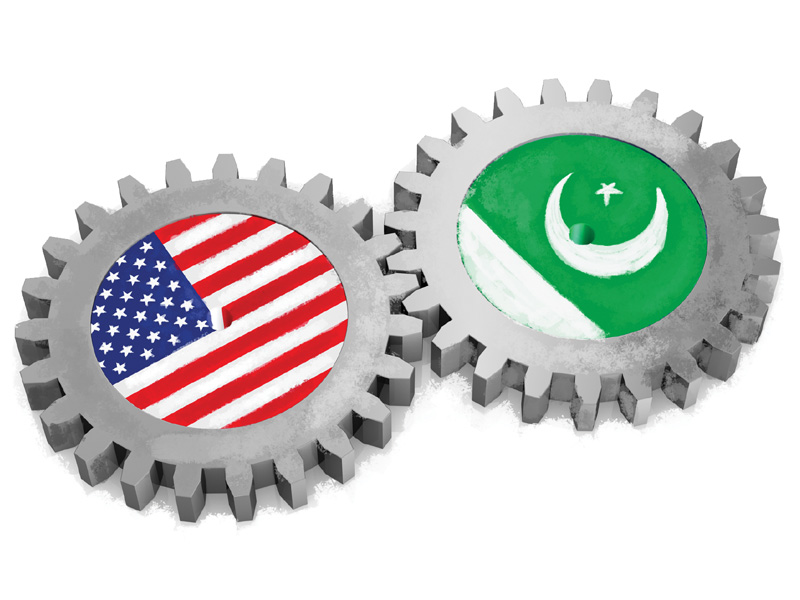 ---
WASHINGTON:



The United States insisted it has a shared interest with Pakistan in ending extremist violence after Islamabad accused it of scuttling efforts towards peace talks by killing Tehreek-e-Taliban Pakistan (TTP) chief Hakimullah Mehsud in a drone strike.




Hakimullah was killed when a drone targeted his car in a compound in North Waziristan Agency on Friday.

The death threatens the government's efforts to begin talks with the TTP. Interior Minister Chaudhry Nisar condemned the US strike as a "drone attack on the peace process", saying a team of religious scholars was about to meet the TTP with a view to starting peace talks when Hakimullah was killed.




"Brick by brick in the last seven weeks we tried to evolve a process by which we could bring peace to Pakistan and what have you (the US) done?" he said. "You have scuttled it on the eve, 18 hours before a formal delegation of respected Ulema was to fly to Miramshah and hand over this formal invitation."

A State Department official declined to confirm that Hakimullah had been killed and did not specifically address Nisar's comments, saying the issue of whether to negotiate with the TTP was an internal matter for Pakistan.

"The United States and Pakistan continue to have a vital, shared strategic interest in ending extremist violence so as to build a more prosperous, stable and peaceful region," he added.

Foreign ministry said it had summoned US Ambassador Richard Olson to protest over the drone strike that killed Hakimullah, and another that struck a day earlier.

A ministry statement also stressed that despite the drone strike the government was "determined to continue with efforts to engage the TTP".

Imran Khan's Pakistan Tehreek-e-Insaf (PTI) said it would block NATO supply convoys transiting Khyber-Pakhtunkhwa on their way to Afghanistan.

Pakistan had blocked all NATO supply routes through its territory for seven months in 2012 in protest at a botched US air raid on Pakistani border post in Salala, Mohmand Agency, that killed 24 soldiers.

Published in The Express Tribune, November 4th,2013.
COMMENTS (10)
Comments are moderated and generally will be posted if they are on-topic and not abusive.
For more information, please see our Comments FAQ