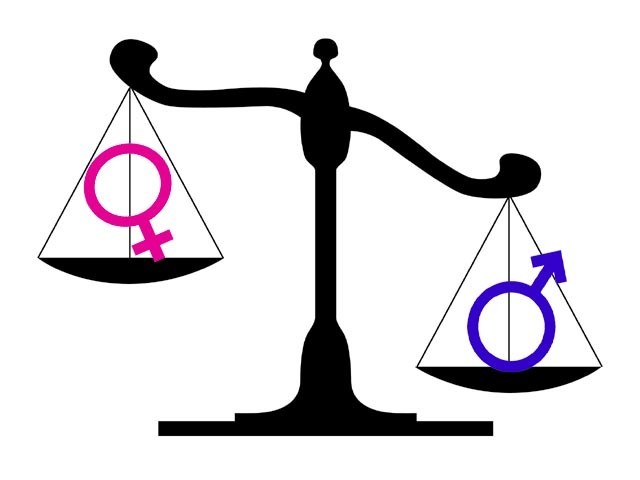 ---
LAHORE:



Discrimination and violence against women in Pakistani society exists largely due to a misogynist mindset prevalent in all classes, sometimes more so among the relatively affluent and educated, said speakers at a panel discussion here on Sunday.




"For me, the culprit is the mindset that justifies use of aggression and unjust practices. And mind you, this mentality has nothing to do with being educated or not," said human rights activist and documentary maker Samar Minallah, speaking at a session titled 'What our daughters deserve' at the second and last day of the Khayal Festival of Arts and Literature at the Alhamra Arts Council.




Minallah screened excerpts of her documentaries focusing on the practice of vani   where girls are given in marriage as compensation to end conflicts – and said she aimed to study the parents of the young girls involved.

"As an anthropologist, I have understood that in rural areas the real change-makers are the fathers, who have taken it upon themselves to challenge these practices," she said. She pointed out that the practice of vani was sustained by jirgas, most of which were composed of relatively educated individuals.

"Most of them are either politicians or landlords from the area and they opt for such practices claiming they want to amicably bring an end to age-old conflicts. Giving girls in compensation is their idea of an amicable end," she said.

Idara-i-Taleem-o-Agahi programmes director Baela Raza Jamil said that girls had shown that when given the chance to get an education, they outperformed boys at academics. "Once they pass the primary or middle educational level, there is no going back for them because then they are determined," she said.

But not many girls got the opportunity to go too far. "Post-primary educational opportunities are already rare in our society. For girls they are even less," she said.

Jamil said that there was hope for a better future, but there was also no denying that certain segments of society practised extreme violence against women and girls. "The manner in which we are creating obstructions through misogynist trends ... women are being excluded from society," she said.

Lawyer and columnist Salman Akram Raja said that there was a need to rethink the role of women in society. "Do we really think of our daughters as independent humans, individuals capable of shaping their own lives? We fail to think of them as members of society achieving things that, perhaps, we expect our boys to be doing," she said.

Raja spoke about several cases where girls working as domestic help were subjected to abuse and violence, eventually leading to their death. He said that the system and institutions protected the culprits, who put the victims under pressure to withdraw their complaint to the police. "The institutional apathy is just shameful," he said, but adding that the discrimination within society was more challenging and dangerous.

Educationist Zareen Rasheed insisted that the misogynist mindset and discriminatory practices were more common in relatively better educated and wealthier classes. Rasheed runs a workshop where girls can gain employable skills. She said that the mothers of girls from low-income households were often keen to send their daughters to her. But women from a higher economic class, she said, were more reluctant.

"The mothers are more worried about how society will judge their daughters," she said, than about them being economically or educationally empowered. "For them, it is not something to worry about or invest their time in."

Published in The Express Tribune, November 4th,2013.
COMMENTS
Comments are moderated and generally will be posted if they are on-topic and not abusive.
For more information, please see our Comments FAQ