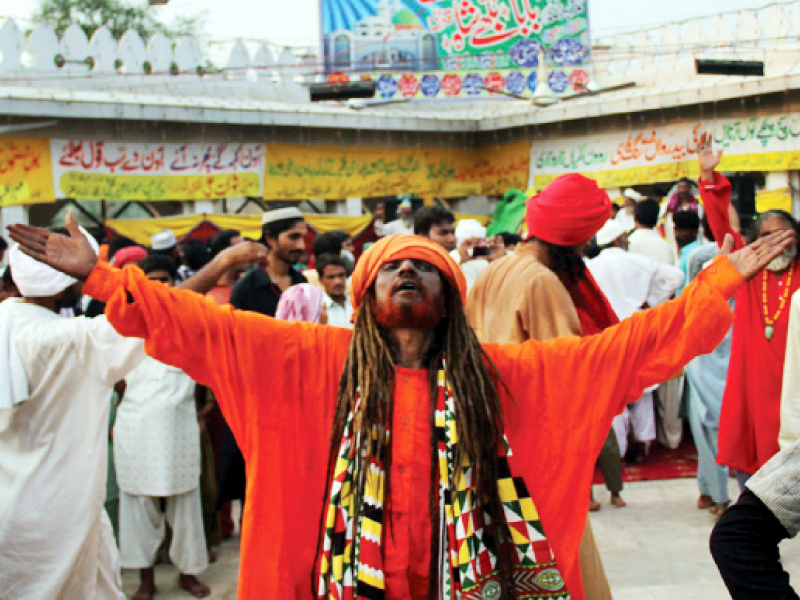 ---
ISLAMABAD:



Ever wonder what a fusion of blues and Punjabi ragas would sound like? This eclectic genre is a brainchild of upcoming solo musician, songwriter and producer Shamoon Ismail who performed live at the Base Camp at Rakaposhi, an initiative that aims to foster and promote local talent, at Serena Hotel on Friday evening.




Accompanied by Abdullah Qureshi on djemde and Uzair Malik on bass, Ismail whipped up some of his own compositions such as "Tuntuna" and "Pind Vich." The trio also performed some covers including the sufi number "Ve Vehri" by Punjabi sufi saint Bulleh Shah.




"I enjoyed it a lot but they actually need to practise more. There were a lot of breaks and they were struggling with the higher notes. However, it is a great platform to introduce new talent and encourage them," said Pakeezah, a guest. Moreover, she added, such performances needed a larger audience to get noticed in the capital.

Ismail has released four singles and three videos. "I always wanted to do something different. My mother tongue is Punjabi and all that you find in Punjabi is bhangra or other forms of commercial tunes," said Ismail.

The sensibility for music comes naturally to Ismail who is fluent in Punjabi and has grown up listening to blues.




Qureshi partakes in concerts, has developed a sufi medley and has also released a video. "We keep jamming, so it's really easy for us to play," he added. "But there is not a lot of opportunity in Islamabad so I record my songs in Lahore," he added.

Each of the solo artists has a long underground history. They play together every now and then but prefer retaining their individuality. Malik has also been a part of a band that went by the title "Angry Birds."

While the YouTube ban has hit such emerging artists the hardest, Ismail's videos have received an overwhelming response on Facebook. "I got some 125,000 views on 'Pind Vich' and over a 100,000 on 'Tuntuna' in three days," he said.

The band of solo musicians can be followed on Facebook, Twitter and SoundClub.

Published in The Express Tribune, November 3rd, 2013.
COMMENTS
Comments are moderated and generally will be posted if they are on-topic and not abusive.
For more information, please see our Comments FAQ