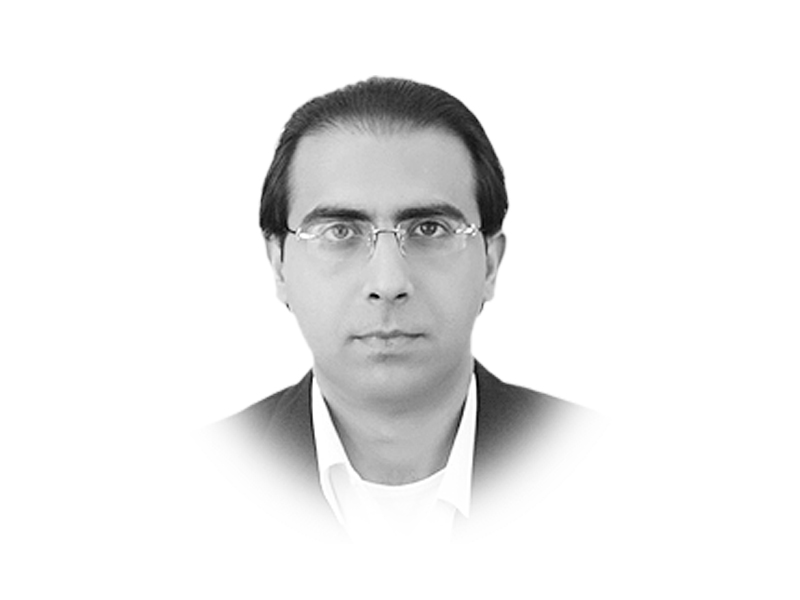 ---
"…  friendship with America is only one of the two reasons we have to conduct jihad against Pakistan. The other reason is that Pakistan's system is un-Islamic, and we want that it should be replaced with the Islamic system. This demand and this desire will continue even after the American withdrawal."


These were the words of now deceased Hakimullah Mehsud in an interview given to BBC last month. It is solemn to recall his words. The late Mr Mehsud, as one feels one must address him, after listening to the respectful mourning tones, of almost teary-eyed analysts, politicians, anchorpersons in the aftermath of his demise, was in it for the long haul. He was not so fickle as to be convinced of laying down weapons and becoming a peace-loving, anti-drone activist after some chat. He was not a lost soul with a misplaced sense of fighting imperialism. Nothing as quaint as that, he had ideological motivations and objectives (which incidentally are also imperialist if taken to their logical extremes) and was prepared to kill in large numbers for them.

The system of Islamic Republic of Pakistan is quite Islamic; however, it was not good enough for Mr Mehsud. Neither was democracy. He never really explained his system. However, he was clearly upset with the present one. Upset enough to kill thousands of civilians and military and police officers. That fact needs to be repeated; he was responsible and proud of the fact that he had been instrumental in killing thousands of our men, women and children. The fact bears repetition since watching the analysis on display immediately after his death, one could almost miss it. Drone attacks are illegal and a breach of sovereignty, etc. The case against them can and should be made independently. The day the leader of the organisation responsible for the most killings that this country has seen is killed is not the day to do it. This is when you, at the very least, say that your thoughts are with the martyrs and their families. Yet, the only martyr visible was apparently Mr Mehsud, and that is noxious. He was a criminal, who had admitted to mass murder.

One word uncritically and nauseously thrown around was 'sabotage'. The context was that the killing of Hakimullah Mehsud was an attempt to 'sabotage' peace talks. One has to be a moral cretin to believe something like this. The TTP is not a legitimate entity, the peace talks had not really started and of course, they were by their nature doomed to fail. The slick presumption that the TTP were dead serious about negotiation and that talks would have succeeded is perfect nonsense. The TTP have never earned the right to any presumption of good faith. The TTP have also never displayed any reluctance or allowed us any respite while we begged for talks. Those attacks were also 'sabotage', of course up to the point when the TTP accepted responsibility. Then the TTP became Hindu-Zionist-RAW-Mossad-CIA agents, and in the next breath, they would become our estranged brothers just annoyed at drone strikes. Sometimes analysts would go back and forth between the two descriptions multiple times, within minutes. A particularly, dark moment was when the Peshawar church attack happened and the TTP disowned it. Yet, just when the blood in the veins of the apologist began to pump and they were getting in their stride, the TTP further said that in any case, they 'approve' of the attack as being Sharia compliant. On moments like these, one feels for the apologists and the impossibly tough task that they have. They seem undeterred though, pleasures of living the good life unfettered by reason and facts, etc.

The government, the opposition, the media — all were almost unanimous in their condemnation of the drone strike and death of Mr Mehsud. Mr Khan and the religious parties displayed such visible sorrow and heartache, a fraction of which they have never expressed on a suicide attack. Mr Khan now seeks to stop the Nato supply route in protest. The last time that the State of Pakistan did this was when our soldiers were martyred in Salala. Do Mr Khan and his party's government seek to elevate Hakimullah Mehsud to the level of our martyred soldiers? Will Mr Khan now suggest that our flag now be at half-mast in K-P? Chaudhry Nisar Ali Khan, along with the rest of the federal government, did not fare any better substantively, neither did much of the rest of the opposition. Those media luminaries, who had been busy fighting their jihad against the evil designs of Malala and Dr Pervaiz Hoodbhoy, now seemed to be so grief-stricken that one could almost send them a condolence message. Those who are at their fiercest and most violent against young girls and old professors were still palpably afraid, deferential to a dead Hakimullah Mehsud. What bravado!

This is how toxic the narrative is. Mr Mehsud was a criminal, a war criminal and an opponent of civilisation and is now gone. Yet, it was hard to find anyone to state this obvious fact (notwithstanding shining exceptions). All of us are entitled to a brief breath of relief. Does it mean drone attacks are legal? Does it take away anything from the innocent civilian victims of drone attacks? No, it doesn't, and one looks forward to a time when the obvious will not have to be stated. We can oppose drone attacks and still be entitled to our fleeting moment of relief on the passing away of Mr Mehsud. The wrongs of drones and Mr Mehsud are not comparable. Even if they were, his death is no time for that comparison. One does not have to comment on everything before one comments on anything. In this instance, the death of Mr Mehsud is the real story and there are no legitimate grounds for any sorrow. Mr Mehsud was an enemy of life and as his resolve in the recent interview displays, an enemy for life. The small feeling of triumph on his death is dampened and overtaken by the cowardice and ignorance in reaction to it. This is a war of narrative and a long war; a fact, which the now dead Mr Mehsud understood better than we evidently do.

The moment of relief will be fleeting indeed. Mr Mehsud's replacement will take over and the killing will continue. The debate on drones can and should also continue. Our fight for survival will also have to carry on. However, it would have been nice and decent that on the day we learn about the death of our enemy number one, responsible for thousands dead, we say a small prayer for those that he has killed, their families and of course, to the heavens.

Published in The Express Tribune, November 3rd, 2013.

Like Opinion & Editorial on Facebook, follow @ETOpEd on Twitter to receive all updates on all our daily pieces.
COMMENTS (98)
Comments are moderated and generally will be posted if they are on-topic and not abusive.
For more information, please see our Comments FAQ