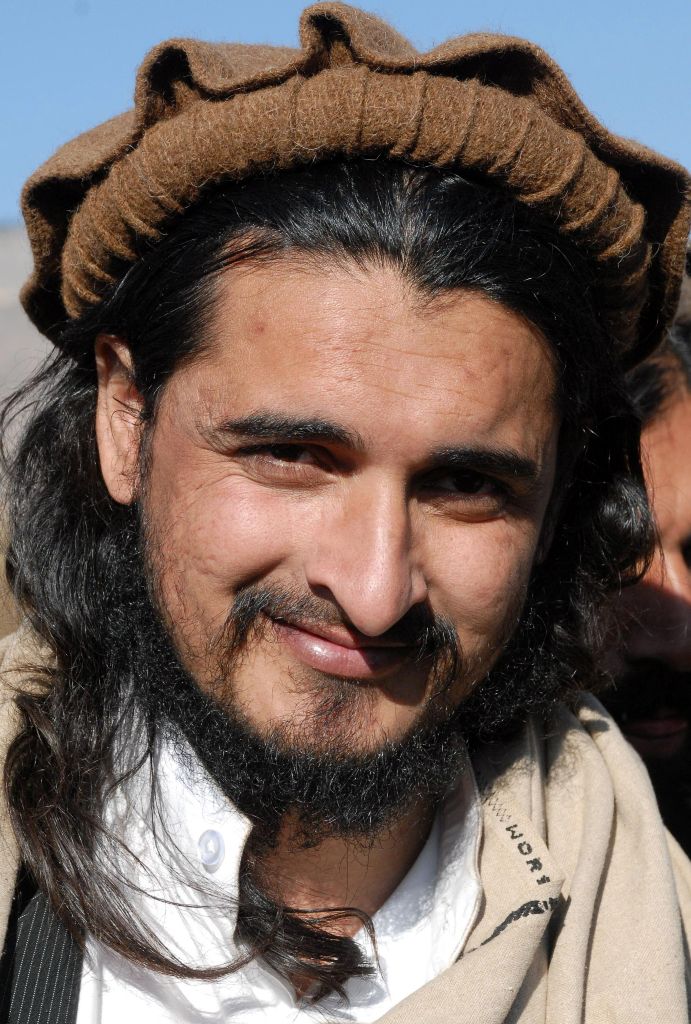 ---
Tehreek-e-Taliban Pakistan (TTP) chief Hakimullah Mehsud was buried at an unknown location last night according to sources, Express News reported on Saturday.

Funeral prayers were also offered.

He had succeeded his mentor, Baitullah Mehsud, who was killed in a US drone strike in August 2009. Hakimullah Mehsud, the young, ferocious and vengeful chief of TTP had survived at least two US drone strikes in the past. However, on November 1, his luck ran out.

Drone strike

Several intelligence, army and militant sources had confirmed that Hakimullah, who was in his thirties, had been killed in a US drone strike in North Waziristan Agency on November 1.

A Pakistani Taliban fighter told Reuters on Saturday that leader Hakimullah Mehsud's body was "damaged but recognisable" after the US drone strike, in the first eyewitness account of his death.

"A remotely piloted US aircraft fired two missiles at a house in the Dandi Darpakhel area, one kilometre north of Miramshah, the headquarters of North Waziristan, around 7:15pm," a security official had told The Express Tribune on November 1. The account was corroborated by an official of the local political administration.

They had said six suspected militants were killed and two others injured in the strike. They had also confirmed that Hakeemullah was among the fatalities. Local tribesmen had identified the other victims as Hakimullah's cousin Tariq Mehsud, his driver Abdullah Mehsud and his personal guards.

A militant source had said the drone fired two missiles on Hakimullah's double-cabin SUV while it was driving into his newly constructed house. Two militants sitting in the front seat and three in the back seat were killed, while two guards sitting on the rear cargo bed of the 4X4 were critically wounded.

Govt response

Interior Minister Chaudhry Nisar, in his immediate reaction, had said the drone strike was aimed at sabotaging the peace talks with the Taliban.

"The drone attack took place at a time when the government was about to send negotiators to formally engage the Taliban in talks," sources had quoted him as telling the two politico-religious leaders. Interior ministry officials were not available to confirm the phone calls.

Officially, the government had condemned the drone strike on November 1.
COMMENTS (22)
Comments are moderated and generally will be posted if they are on-topic and not abusive.
For more information, please see our Comments FAQ