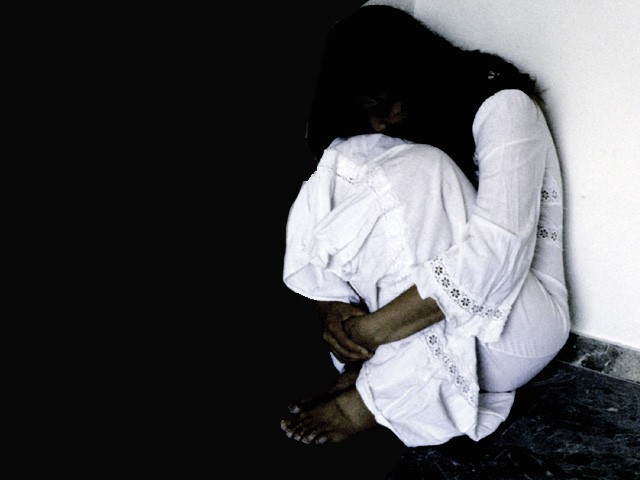 ---
MINGORA: Samia*, 8, has four years to go before she is married off to settle a family dispute.

A resident of Paklai, Madyan valley in Swat, Samia studies in second grade at Government Primary School Paklai and hopes to become a doctor one day; but she was given in swara three months ago. She is now to be married to Mehmood*, a man from a rival family, when she turns 12.

"My schoolmates mock me every day. They started making fun of me after they found out I had been given away in swara," she said, her voice heavy with sadness.




A few years ago, Samia's father Kamran Ali had eloped with a girl who was already engaged elsewhere and the couple had gone into hiding. The elopement resulted in a dispute between the two families, which was resolved three months ago when it was decided that Ali's family would give two girls to his rival's family in swara. Samia said one girl from her family, Sarah*, 18, has already been married off to the rival family.

Last week, Samia's mother approached the police to save her daughter from the custom. Police has arrested all those involved in the decision, including the girl's father.

Illegal customs

Although swara was declared unlawful in the last government, the oppressive custom is still practiced in the tribal areas and all provinces under various names such as vani or sang chatti. The custom also prevails in rural areas of Swat, where according to legal experts and social activists, a majority of cases go unnoticed.

"The problem is that swara is mostly decided between two families with mutual agreement due to which most cases go unnoticed, while the few that do come to light are the ones someone reported to the police," said Iqbal Biland, a social activist in Mingora.

As many as five swara cases have surfaced from Swat in the past three months. Police have arrested all those involved. "Whenever we come across any such case we take prompt legal action against the violators and show no laxity," said Swat Assistant Commissioner Farrukh Ateeq.

Human rights activists demanded the government ensure the practice is eliminated from all remote areas. "The government should tell us clearly when the bleak tradition of swara will end in our area. It is inhumane to sacrifice innocent girls for the crime of a family's male members," said Tabbasum Bashir, the chairperson of the first female jirga in Swat.

*Names have been changed to protect identity

Published in The Express Tribune, October 30th, 2013.
COMMENTS (2)
Comments are moderated and generally will be posted if they are on-topic and not abusive.
For more information, please see our Comments FAQ