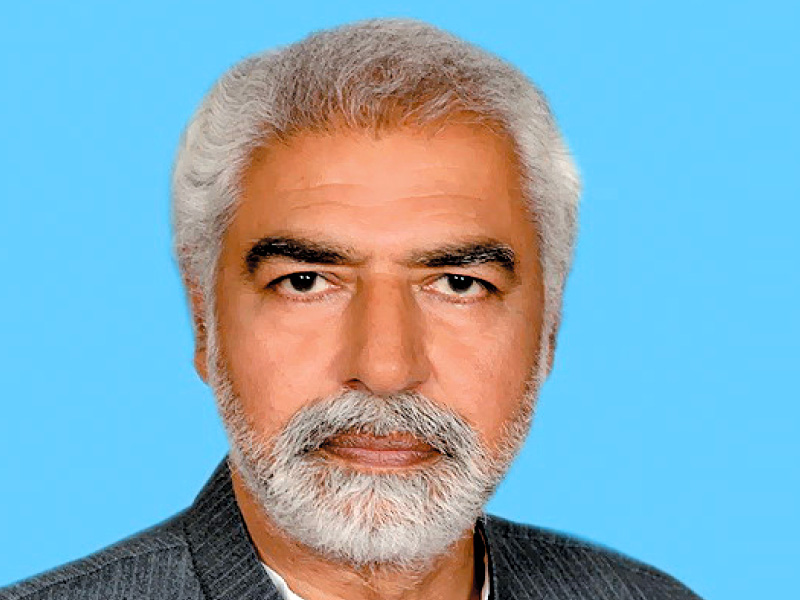 ---
LAHORE: The current state of the country is not the fault of 'maulvis', but of a "secular class" of political and military leaders, said writer and politician Ayaz Amir in his concluding address at the Second Khudi Festival of Ideas on Sunday.

"[The maulvis] have never been so powerful that they could bring the country to this state," Amir said. From the dismal state of education to social unrest, the "secular class" was largely to blame, he said, addressing a gathering of some 300 young people from across the country who participated in the festival.




Amir, who was a member of the ruling Pakistan Muslim League-Nawaz before throwing his support behind the Pakistan Tehreek-i-Insaf ahead of the May general elections, lamented the quality of leadership in the country since the death of Muhammad Ali Jinnah. "One after the other, we have been getting worse and worse leaders and that has been Pakistan's ill fate," he said.

The current prime minister, he said, looked like "a nervous young student" at his recent press briefing alongside US President Barrack Obama at the White House. "Why is our leadership so insecure? Why do they lack the confidence to speak in front of the world?"

Amir said unless the nation got the right leadership, it would get nowhere. "Those in a command position can either lead the nation in the right direction or lead it to its destruction. Unfortunately, we lack the leaders to steer it in the right direction," he said.

He said Pakistan's current state was most affected by two historical events: the 1965 war with India and the Afghan war. "The 1965 war created a divide between India and Pakistan. There were differences before, but this war sowed the seeds of hatred between the two countries," he said. Recalling his time in the army, he said that religious rites did not use to be mandatory in the armed forces. "Over the years, however that seems to have changed," he said.

Amir said it was important that young people from different parts of the country could interact.

Published in The Express Tribune, October 28th, 2013.
COMMENTS (3)
Comments are moderated and generally will be posted if they are on-topic and not abusive.
For more information, please see our Comments FAQ