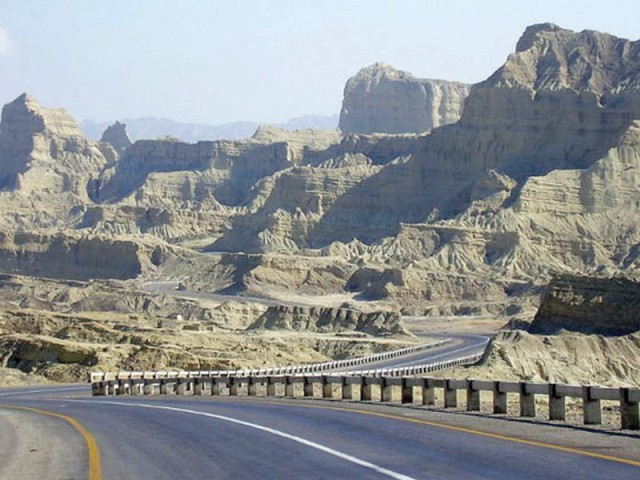 ---
ISLAMABAD:



The Ministry of Petroleum and Natural Resources has sent a summary to Prime Minister Nawaz Sharif seeking transfer of ownership of Saindak Copper-Gold Project (SCGP) from the federal government to the Balochistan government.




The summary for transfer of the project ownership has been sent on the request of Balochistan government. The province has requested the federal government to waive off its investment as a goodwill gesture to strengthen relation between federation and the province, according to a document available with The Express Tribune. 




The federal government has invested a huge amount in the SCGP. However, the province is not in a position to pay the outstanding amount of around Rs29 billion and has asked the federation to waive it off.

When contacted, Petroleum and Natural Resources Federal Secretary Tariq Saeed confirmed the development and said the ministry had sent the summary to the finance division and the Prime Minister Secretariat and was awaiting their approval.

"The proposal has been made on the request of the provincial government, which wants to have the ownership of the mining project," he added.

The sale value of the copper blister from project has been $1429.34 million during 2003 to 2013. In 2003, only two consignment of shipment were extracted and sold, which reached to 25 consignments of shipments in 2013.




Saindak Copper-Gold Mine is located near Saindak town in Chagai District of Balochistan. The discovery of copper deposits at Saindak was made in the 1970s in collaboration with a Chinese engineering firm. The SCGP was set up by Saindak Metals Ltd, a company fully owned by the government of Pakistan.

After construction of infrastructure and trial-run, the project was to be operated by Saindak Metals Ltd. The federal government was to provide funding for operations of the mine through Saindak Metals. Proceeds from the mine were then to be split between the provincial government and the federal government of Pakistan.

However, the Rs 17 billion required to start operations were not received due to political wrangling and bureaucratic delays. As a result, after the 1995 trial run, the project faltered for a number of years. In 2002, the federal government invited foreign investors to provide funding for the project. The Pakistan government awarded the mining project to the Metallurgical Corporation of China (MCC) Ltd under a 10-year lease.

Pakistan and China signed a formal contract worth $350 million for development of Saindak Copper-Gold mine. As per the lease agreement 50% of revenues from the mine go to the MCC, 48% go to the government of Pakistan, while 2% go to the government of Balochistan.

Published in The Express Tribune, October 27th, 2013.