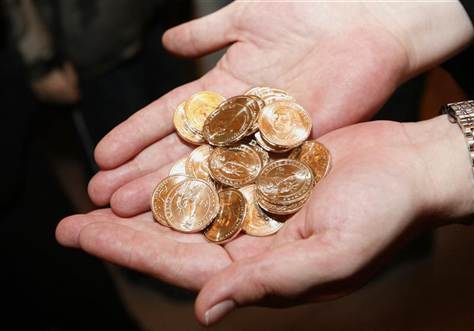 ---
ISLAMABAD:



Having clustered in various localities of the capital, the gradual expansion of slums and the dismal affairs surrounding them are hard to ignore. As the government continues to ignore these areas, smaller groups emerge to cater needs of those living in the city's squatters. 

With the aim of stepping out of their air-conditioned drawing rooms and going to work on the ground, members of Inner Wheel Club of Islamabad Renaissance — a sub-club of Rotary International held a musical evening on Friday night to raise funds for women healthcare and child education of residents of Golra Sharif.




The spectacular evening for the club's members and their friends was more than a night to reconnect with old friends. The charity night consisted of various activities — a concert, a lucky draw and auctioning of items that added flavor to the night.  Entertaining a full-house of 160 Rotarians and their friends, Islamabad-based artists Asad and Ahsan sang classical western and eastern tracks. Operating since the past two years, this was Inner Wheel Club's second event to raise funds. Auctioning paintings by Asma Abbasi and Ambreen Chaudary's jewellery, members were hopeful of raising a sufficient amount.




"There are hundreds of people living in cramped up areas in a single slum. For them every bit counts" said Mona Mahmood, president of the Inner Wheel Club. The International Inner Wheel, one of the largest voluntary organisations for women service in the world, consists of more than 103,000 members in 3,895 clubs, including Pakistan's and is active in more than 103 countries. Speaking to The Express Tribune, Mahmood said the club's women had been successful in setting up a community center at Golra which educates women on healthcare and also promotes education.  A total of fifty children have been successfully admitted in primary schools, she informed.  She said incentives to provide vocational training to women of Golra Sharif were also under consideration, along with loans for the youth to empower themselves.

Artist Laila Zuberi said the Rotary's efforts were not going unnoticed. "It's good to hold such events where people actually come out and donate," she said. "We must not raise our houses' walls so high that we block the sunlight of our neighbors" said Uzma Bashir, district chairperson of the club.

Published in The Express Tribune, October 27th, 2013.
COMMENTS
Comments are moderated and generally will be posted if they are on-topic and not abusive.
For more information, please see our Comments FAQ